Crafts
wholesale novelties, led rave toys, rave lights, blinkies, finger lights, micro lights,rave store,photons microlight,microlights
Organic Fabrics from Pickering International - New Fabrics
Crochet DROPS hat in "Karisma"
I had made a hat similar to this (just using backpost double crochet, that's about all that is similar), but I just did not like it. It was too short and no matter how many alterations/additions/changes I made to the pattern, it pissed me off.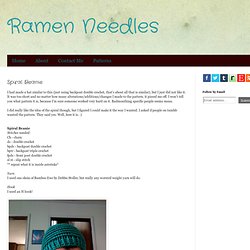 Spiral Beanie
This cool Rasta hat is a great complement to any outfit.
Crochet Rasta Hat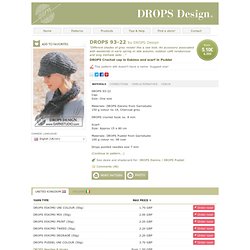 DROPS Crochet cap in Eskimo and scarf in Puddel
DROPS ESKIMO UNI COLOUR (50g) Felting Fever! / 25% OFF!
Free Crochet Visor Beanie Pattern
Backloop Visor Beanie