Space
Fourth potentially habitable planet discovered. Other planets circling the same star – which is part of a three-star system – could include a gas-giant and an additional super-Earth with an orbital period of 75 days, but more observations are needed to confirm that.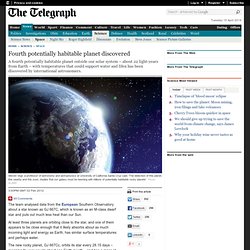 Some experts have been sceptical that M-class dwarf stars could have planets that support life because they are too dim and tend to have lots of solar flare activity which could send off lethal radiation to nearby planets. And even though this star, GJ 667C, has a much lower abundance of elements heavier than helium, such as iron, carbon, and silicon – the building blocks of terrestrial planets – than our Sun, astronomers are intrigued by the possibilities. NASA Science. Spacelab's Channel. Gallery.
Scope.swf (application/x-shockwave-flash Object) Incredible Space Pics from ISS by NASA astronaut Wheelock. Go Discovery!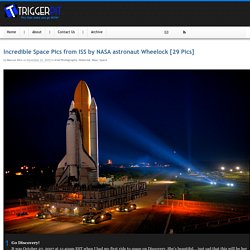 It was October 23, 2007 at 11:40am EST when I had my first ride to space on Discovery. She's beautiful… just sad that this will be her last voyage. Looking forward to climbing aboard the flight deck when Discovery arrives at the Space Station in November. (9-23-2010). 15 Mind-Blowing Featured Images by NASA. The NASA Goddard Space Flight Center is home to the United States' largest organization of combined scientists, engineers and technologists that build spacecraft, instruments and new technology to study the Earth, the sun, our solar system, and the universe.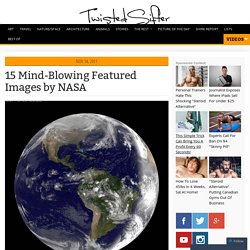 They are also home to some of the most amazing images, visualizations and videos NASA has to offer! Please do yourself a favour and check out their incredible Flickr page which has thousands of images with wonderfully detailed descriptions. Below is a collection of 15 mind-blowing featured images from NASA.
---