Cloud Computing
Get flash to fully experience Pearltrees
Cette année, les " Microsoft Tech Days ", grande manifestation organisée par le groupe pour les professionnels du numérique, étaient placés sous le signe du cloud computing , aussi appelé "informatique dans le nuage".
El volumen de contenido en Internet continúa creciendo y te aseguramos que no se detendrá pronto.
Goals are a tool to concentrate your effort and move you in a direction. Set goals in each of your life's areas, along with the timelines you are committed to accomplish them by.
¿Qué sería de la vida de algunos sin aplicaciones GTD?
Pagina para participar en chats IRC
Ej. el chat de colaboradores de Thunderbird, Ubuntu... by trotamundo Jul 18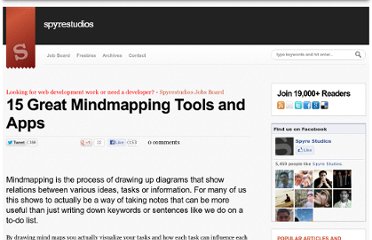 Mindmapping is the process of drawing up diagrams that show relations between various ideas, tasks or information.
I have to start by saying that Nirvana is in Beta, so updates may fix some of my issues…But here it goes…