TV
Blue Mountain State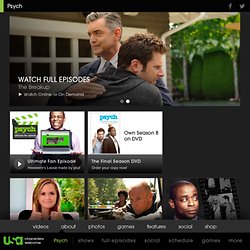 On the 100th episode of Psych... Shawn and Gus attend a party hosted by an aging rockstar named Billy Lipps , a man the SBPD arrested years ago for a murder he doesn't remember committing. Check out " 100 Clues ", guest-starring Curt Smith , Steve Valentine , Garrett Morris , Christopher Lloyd , Lesley Ann Warren and Martin Mull , tonight at 10/9C on USA !
Burn Notice returns for an exciting 7th season this summer on USA! Until then, catch up on the series by watching full episodes online now ! Don't miss all the action Sam and Jesse are captured and Michael must figure out how to rescue them before time runs out. Also, after nearly being killed, Michael realizes he must eliminate the threat in order to protect those close to him.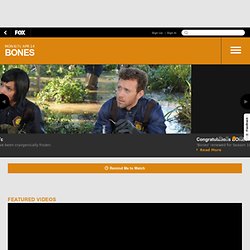 B "a darkly amusing procedural with humor, heart& character, inspired by a real-life forensic anthropologist.." ONES, a darkly amusing procedural entering its seventh season, is inspired by real-life forensic anthropologist and novelist Kathy Reichs. DR. TEMPERANCE BRENNAN (Emily Deschanel) is a highly skilled forensic anthropologist who works at the Jeffersonian Institute in Washington, D.C., and writes novels on the side. When the standard methods of identifying a body are useless (when the remains are so badly decomposed, burned or destroyed), law enforcement calls on Brennan for her uncanny ability to read clues left behind in the victim's bones.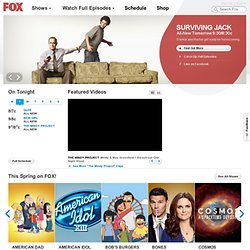 H eading into its mind-bending third season, the critically acclaimed FRINGE continues to explore otherworldly cases with endless impossibilities. Set in Boston, the FBI's Fringe Division was introduced when Special Agent OLIVIA DUNHAM (Anna Torv) enlisted institutionalized "fringe" scientist WALTER BISHOP (John Noble) and his globe-trotting, jack-of-all-trades son, PETER (Joshua Jackson), to help in the investigation of an airline disaster that defied human logic. After the defining case was solved and revealed to be one of a series of unusual incidents linked together, the unlikely trio supervised by Special Agent PHILLIP BROYLES (Lance Reddick) and assisted by Junior Agent ASTRID FARNSWORTH (Jasika Nicole) was formed. Read More
A Gifted Man on CBS
Sanctuary
How I Met Your Mother: Watch Episodes and Video and Join the Ultimate Fan Community