JeweleryTree
This tree contains the cool jewelry inspirations, pictures as well as jewlry supplier I have found Jan 22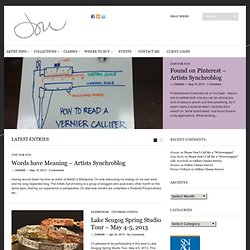 Words have Meaning – Artists Synchroblog Having wound down my time as editor of MAGC's MAGazine, I'm now refocusing my energy on my own work and my long-neglected blog. The Artists Synchroblog is a group of bloggers who post every other month on the same topic, sharing our experience or perspective.
a wrapturous blog | news and musings from my studio
Beading Help Web - : Beading Help Web
Tutorials
Jewelry Pics Inspiration
jagged-1.jpg (JPEG Image, 640 × 480 pixels)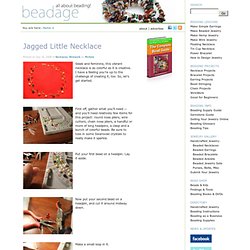 Sleek and feminine, this vibrant necklace is as colorful as it is creative. I have a feeling you're up to the challenge of creating it, too.
Learn Beading · Jagged Little Necklace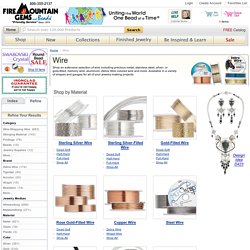 Wire for Wire-Wrapping & Jewelry-Making
Whether your design calls for precious metal or stainless steel, colorful copper or aluminum, you'll find the right jewelry-making wire for your projects here: A variety of materials, shapes and gauges for wire-wrapping and wire crochet, including sterling silver wire and gold-filled wire.
Jewelry Making Supplies | Wire Jewelry | Wire Wrap
Round Argentium Wire – Round Argentium by Wire-Sculpture.com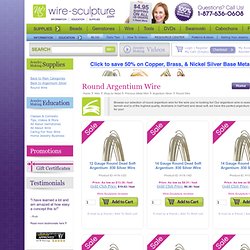 When you're signed in as a Gold Club member, you'll automatically see your 25% discount here, store-wide!
14 Karat Gold Wire | Gold Wire for Jewelry | Gold Jewelry Wire
Netted Rectangle Bead Pendant: Jewelry Making Supplies | Wire Jewelry | Wire Wrap
Designed by Albina Manning Skill Level: Beginner/All Technique: Wire Wrapped Bead Component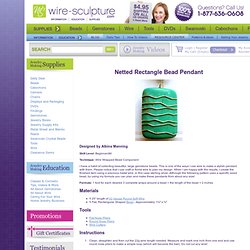 Designed by Mint Spring © 2011
Fancy S Clasp - a Free Wire Jewelry Pattern by Mint Spring for Wire-Sculpture.com: Jewelry Making Supplies | Wire Jewelry | Wire Wrap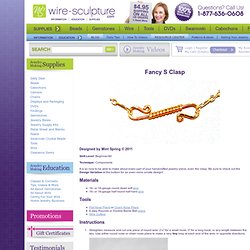 Wirework - Bead&Button Magazine