JeweleryTree
This tree contains the cool jewelry inspirations, pictures as well as jewlry supplier I have found
A wrapturous blog | news and musings from my studio. Words have Meaning – Artists Synchroblog Having wound down my time as editor of MAGC's MAGazine, I'm now refocusing my energy on my own work and my long-neglected blog.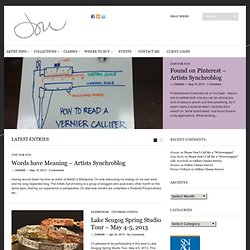 The Artists Synchroblog is a group of bloggers who post every other month on the same topic, sharing our experience or perspective. Beading Help Web - : Beading Help Web. Tutorials. Jewelry Pics Inspiration. Jagged-1.jpg (JPEG Image, 640 × 480 pixels) Learn Beading · Jagged Little Necklace. Sleek and feminine, this vibrant necklace is as colorful as it is creative.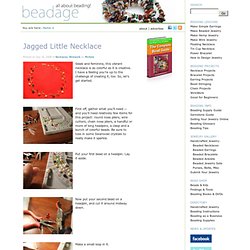 I have a feeling you're up to the challenge of creating it, too. So, let's get started. First off, gather what you'll need — and you'll need relatively few items for this project: round nose pliers, wire cutters, chain nose pliers, a handful or more of long headpins, a clasp and a bunch of colorful beads. Be sure to toss in some Swarovski crystals to really make it sparkle. Put your first bead on a headpin. Wire for Wire-Wrapping & Jewelry-Making. Whether your design calls for precious metal or stainless steel, colorful copper or aluminum, you'll find the right jewelry-making wire for your projects here: A variety of materials, shapes and gauges for wire-wrapping and wire crochet, including sterling silver wire and gold-filled wire.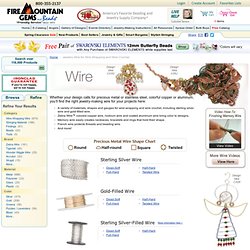 Zebra Wire™ colored-copper wire, niobium wire and coated aluminum wire bring color to designs. Memory wire easily creates necklaces, bracelets and rings that hold their shape. French wire protects threads and beading wire. And more! Jewelry Making Supplies | Wire Jewelry | Wire Wrap. Round Argentium Wire – Round Argentium by Wire-Sculpture.com. When you're signed in as a Gold Club member, you'll automatically see your 25% discount here, store-wide!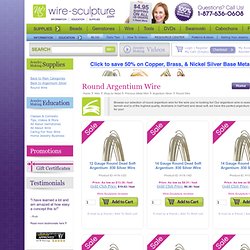 Not a member? Click Gold Club Price Link! Argentium silver wire has the sheen and color of silver, but it's much more resistant to tarnish! 14 Karat Gold Wire | Gold Wire for Jewelry | Gold Jewelry Wire. Netted Rectangle Bead Pendant: Jewelry Making Supplies | Wire Jewelry | Wire Wrap. Designed by Albina Manning Skill Level: Beginner/All Technique: Wire Wrapped Bead Component.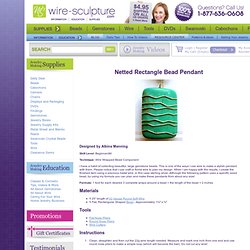 Fancy S Clasp - a Free Wire Jewelry Pattern by Mint Spring for Wire-Sculpture.com: Jewelry Making Supplies | Wire Jewelry | Wire Wrap. Designed by Mint Spring © 2011 Skill Level: Beginner/All Technique: Components It is so nice to be able to make about every part of your handcrafted jewelry piece, even the clasp.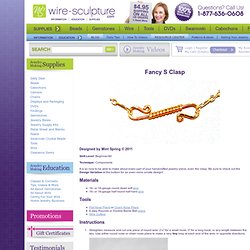 Be sure to check out the Design Variation at the bottom for an even more ornate design! Wirework - Bead&Button Magazine.
---