KNITTING & SPINNING
Baaad Anna's: not your mama's yarn store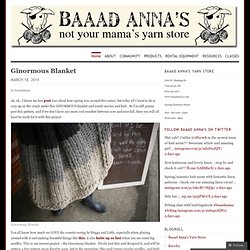 Hello Loves, This is my favourite Caitlin picture of all times I am letting you know that I am no longer working at Baaad Anna's Yarn Store. I am going to miss it terribly, but I am moving on to work primarily on my natural dyeing and artistic practice.
Knitting Books Corrections | Interweave
Knitting Guild Association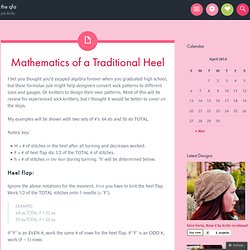 I bet you thought you'd escaped algebra forever when you graduated high school, but these formulae just might help designers convert sock patterns to different sizes and gauges.
Mathematics of a Traditional Heel « the qfa
I knit funny. Well, most people think so, anyway. I knit with the yarn wrapped around my neck for tensioning. It makes purling very easy, quick and even. Knitting this way, I'm pretty fast at the knit stitch, too.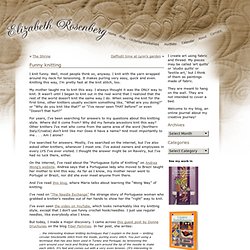 Funny knitting « Elizabeth Rosenberg's Blog
MOONRISE Lace Knitting Home Page