School Work
You do not have permission to view this directory or page using the credentials that you supplied because your Web browser is sending a WWW-Authenticate header field that the Web server is not configured to accept. Please try the following: Contact the Web site administrator if you believe you should be able to view this directory or page. Click the Refresh button to try again with different credentials. Technical Information (for support personnel)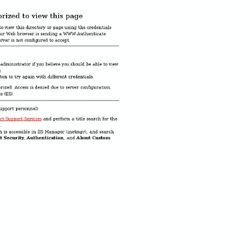 Pages - MyDulwich
ASCII stands for American Standard Code for Information Interchange. Computers can only understand numbers, so an ASCII code is the numerical representation of a character such as 'a' or '@' or an action of some sort. ASCII was developed a long time ago and now the non-printing characters are rarely used for their original purpose. Below is the ASCII character table and this includes descriptions of the first 32 non-printing characters. ASCII was actually designed for use with teletypes and so the descriptions are somewhat obscure.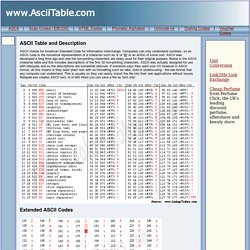 Unblock YouTube | Compatible & Free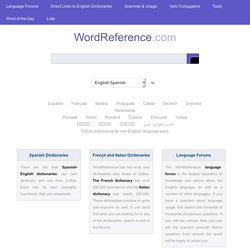 Spanish Dictionaries There are two free Spanish-English dictionaries: our very own dictionary and one from Collins. Each has its own strengths. Combined, they are unbeatable. French and Italian Dictionaries WordReference has two of its own dictionaries plus those of Collins.
Vocab Express | Learn Vocab
SEA works across the whole product life-cycle providing research, development, manufacture, training solutions and support of complex systems. SEA is an expert in naval and tactical communications providing solutions for the UK submarine flotilla and tactical battlefield data systems. We also provide a range of simulation-based training solutions and middleware to provide realistic training for complex environments. In the space domain SEA provides research through to high-integrity space-flight hardware for near Earth and deep space missions.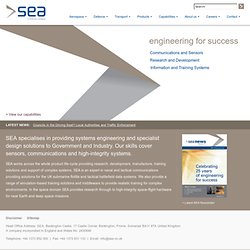 SEA (Systems Engineering & Assessment Ltd)
3D Design Software
Smallpeice Trust: Engineering Courses and Careers - Structural Engineering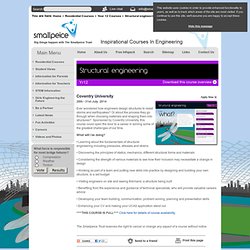 28th - 31st July 2014 Ever wondered how engineers design structures to resist storms and earthquakes? Or about the process they go through when choosing materials and shaping them into structures? Sponsored by Coventry University, this course could open the door to a career in solving some of the greatest challenges of our time.