Cathy Moore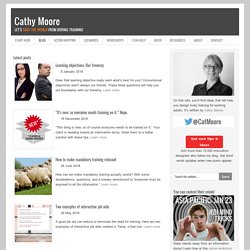 Be an elearning action hero! This quick, visual approach to instructional design helps you change what people do, not just what they know. It keeps your team members focused on a measurable business goal, and it can keep stakeholders from adding extraneous information.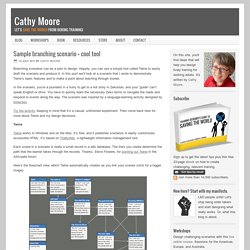 Branching scenarios can be a pain to design. Happily, you can use a simple tool called Twine to easily draft the scenario and produce it. In this post we'll look at a scenario that I wrote to demonstrate Twine's basic features and to make a point about teaching through stories. In the scenario, you're a journalist in a hurry to get to a hot story in Zekostan, and your "guide" can't speak English or drive. You have to quickly learn the necessary Zeko terms to navigate the roads and respond to events along the way.
Instructional design for scenarios: sample and useful tool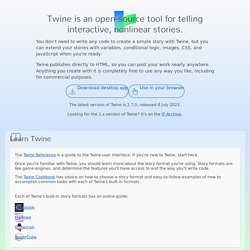 You don't need to write any code to create a simple story with Twine, but you can extend your stories with variables, conditional logic, images, CSS, and JavaScript when you're ready. Twine publishes directly to HTML, so you can post your work nearly anywhere. Anything you create with it is completely free to use any way you like, including for commercial purposes. Twine was originally created by Chris Klimas in 2009 and is now maintained by a whole bunch of people at severaldifferentrepositories. Wiki tutorials, documentation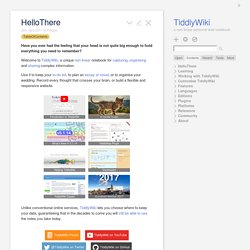 There are several methods for upgrading an existing TiddlyWiki version 5 document to a new release. There is a different procedure for upgrading TiddlyWiki on Node.js. Regardless of which method you use it is very important to exercise caution when upgrading existing wikis.
Elearning example: Branching scenario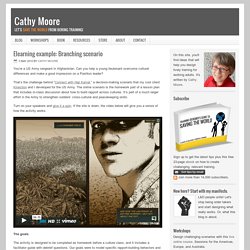 You're a US Army sergeant in Afghanistan. Can you help a young lieutenant overcome cultural differences and make a good impression on a Pashtun leader? That's the challenge behind "Connect with Haji Kamal," a decision-making scenario that my cool client Kinection and I developed for the US Army.
Haji-flow-simplified
dump_drone