eCommerce
Financial Services Technology, Mobile Banking, Payments | Fiserv
Krossover | Get Your Game Brain On
FundAnything
Social Media Management (SMMS) | tracx
P. Reyhan, Digital Content at Allstate "I think of Outbrain the same way I think of a bag of my favorite tortilla chips.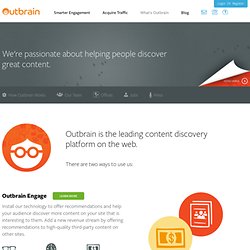 What is Outbrain?
Christopher Pappas Christopher Pappas is the Founder and Owner of the eLearning… Kasper Spiro I believe that we can do better in eLearning when… Aubryn Smith I am an ONLINE Lecturer/ E-Tutor/ONLINE Facilitator/Course Coordinator with the… Joel Gardner, PhD Dr.
10 Things You Should Know About eLearning Industry 2013 - Infographic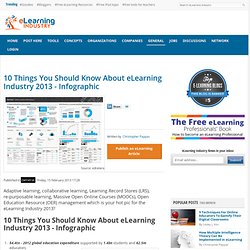 Material Wrld - shop, showcase, and sell fashion from stylish personal closets
VAUNTE
The home of global sports online
Perka | For Your Business
JOOR | Home
I/OBJECT
iZettle
blissmo marketplace
Styleowner
Of a Kind - Know and Own
Platify - get read anytime, anywhere on any device.
Fast and Secure Payments
costdropper