Mr Greens Research Paper
Anti-Federalists: A Bibliography. Advanced Search Today the OLL has… 1,605 titles, 449 authors, and 1,144 essays in 23 categories News and Announcements [Archive]: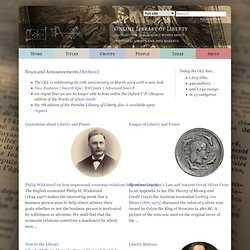 Federalists. Along with John Jay and Alexander Hamilton, James Madison penned The Federalist Papers.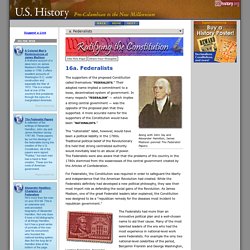 The supporters of the proposed Constitution called themselves "Federalists. " Their adopted name implied a commitment to a loose, decentralized system of government. Ratifying the Republic: Antifederalists and Federalists in Constitutional Time - David J. Siemers. Federalists and Antifederalists: The Debate Over the Ratification of the ... - John P. Kaminski, Richard Leffler. Chronology of the Pro- and Anti-Federalist Papers. Outline of The Federalist by Gordon Lloyd. Harvard Law Review, Vol. 96, No. 1 (Nov., 1982), pp. 340-360. We're Sorry.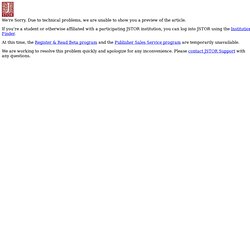 Due to technical problems, we are unable to show you a preview of the article. If you're a student or otherwise affiliated with a participating JSTOR institution, you can log into JSTOR using the Institution Finder. At this time, the Register & Read Beta program and the Publisher Sales Service program are temporarily unavailable. We are working to resolve this problem quickly and apologize for any inconvenience. Destiny Quest. Sweet Search. World's foremost premium research database service. Gale Cengage Product Failure. Historical Newspapers. History Study Center - Home Page. Gale Cengage Product Failure. eLibrary: Login. NoodleTools. Google Scholar.
---