Wow
camera coffee cup
The Flying Car
Victor Aleman / Estudio - Loopita - Gallery two
Northern Lights - Color Changing Tile
Northern Lights™ Inspired by the stunning Northern Lights of Alaska, this line features 4 x 4 glass tiles that appear black at room temperature and move through the color spectrum when temperature (warm water, radiant heat, etc) is applied. The moving color is dynamic to the temperature of the heating agent. Products Aurora™ Decos & Liners™ Northern Lights™ Watercolors™ Liquid™ Tye-Dye™ Living Art™ UltraBloom™ Product Information SpecsWarranty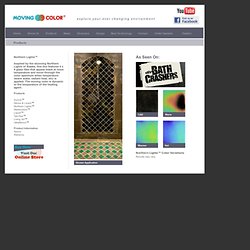 Norpro Nonstick Cake-Sicle Pan with 24 Sticks: Kitchen & Dining
Hoverbike
The Pirate Ship Playhouse
iPhone 4 Cases, iPhone Covers, iPhone Custom Wood Cases in Bamboo by Grove
From the Manufacturer Wake up naturally. Gradually wakes you up by light.
Philips HF3490 Wake-up Light with Dock for iPod: Health & Personal Care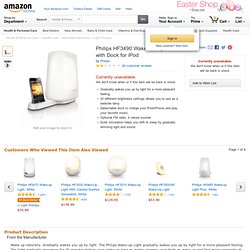 Fall / SUNSURFER
Infographs! / Still hungry?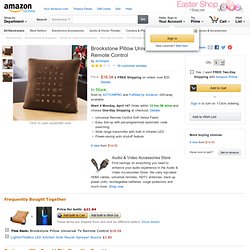 FREE Two-Day Shipping is available to Amazon Prime members. To join, select "Yes, I want FREE Two-Day Shipping with Amazon Prime" above the Add to Cart button and confirm your Amazon Prime free trial sign-up during checkout. Amazon Prime members enjoy: Unlimited Free Two-Day Shipping Instant streaming of over 40,000 movies and TV episodes A Kindle book to borrow for free each month - with no due dates Important: Your credit card will NOT be charged when you start your free trial or if you cancel during the trial period.
Pillow Remote Control: Electronics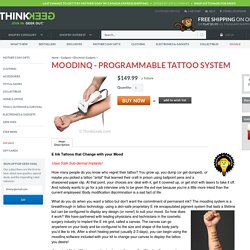 Uses Safe Sub-dermal Implants! How many people do you know who regret their tattoo? You grow up, you dump (or get dumped), or maybe you picked a tattoo "artist" that learned their craft in prison using ballpoint pens and a sharpened paper clip.
moodINQ - Programmable Tattoo System
Time Warp Shelf Clock: Home & Kitchen
Nestrest - Hanging lounger - chalk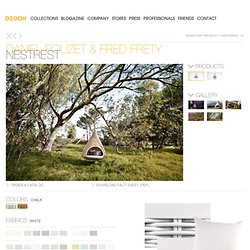 An over-sized bird's nest offering you a secluded, suspended sanctuary and unusual meeting place: it's the perfect place for relaxation, meditation and open-air conversations - NESTREST. NESTREST is made of an especially strong DEDON fiber (4 cm wide, instead of 2 cm), guaranteeing a sturdy and solid weave with excellent properties: it shelters those within, allowing them to look out while preventing outsiders from seeing in – a perfect feeling of security! Creators of the NESTREST, an innovative new hanging pod woven from supersize strands of DEDON Fiiber, Daniel Pouzet and Fred Frety are two of Paris's most intriguing design talents. Close collaborators of Jean-Marie Massaud, with whom they have forged new ways of working and approaching design, Daniel and Fred bring a rich diversity of experience to each project they undertake, alone or in a team.
Tekno Bubbles- Blacklight Senstive UB Bubbles (Colors May Vary): Toys & Games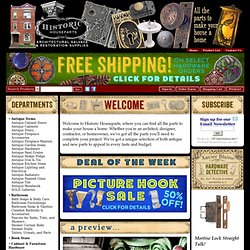 Architectural Antiques & Salvage, Restoration Supplies, etc.
Mortise Lock Straight Talk! With Xavier Blaine Oh, the front door… It is the most evocative feature of every home, a thing of both beauty and security, a silent sentinel of architectural devotion. Its intricate carvings or stark panels, the comfortably oversized knob and backplate, the swing of the hinges, even the species of wood, all were carefully considered to create that most engaging of thresholds. In truth, what good would a home even be without a good front door? And yet the most important feature of every door, its entire raison d'etre, is not even visible, for what good would a front door be without a good lock?
- StumbleUpon
- StumbleUpon
- StumbleUpon
Fred OBryants Quote Collection - Volume 1
The reason for this blog is to help get specific dogs adopted from TAS but equally important is to try to normalize the idea of shelter dogs being just as good and just as desirable as any other dogs including those which are regularly merchandised by backyard breeders, puppy millers and those few remaining pet store owners who still feel a need to sell live animals. The single greatest stigma shelter animals still face is the belief that shelter animals are substandard animals. Anyone who has had enough experience with shelter animals knows this is untrue but the general public hasn't had the same experiences you've had. They see a nice dog photo in a glossy magazine and too many of them would never think of associating that dog with a dog from a shelter.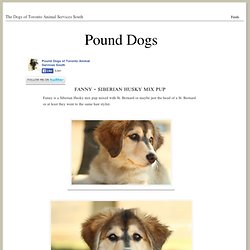 Fanny - Siberian Husky mix pup
Random photo Submit your photo Stumble Thru landscape photography Tags: island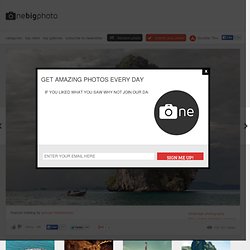 tropical iceberg photo | one big photo
- StumbleUpon