Funny :p
USB Typewriter by usbtypewriter on Etsy
We rescue these antique typewriters from dusty attics and give them new lives in the digital age, by transforming them into modern computer keyboards. Of course, our machines also type wonderfully with ink on paper. This gives you the option of turning your monitor off and writing from the heart, then editing your keystrokes later with your favorite word processor or email client.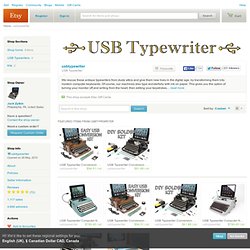 iPaperPad 3 Pad Pack - a paper pad not an iPad: Computers & Accessories
Roll over image to zoom in Pixel hand icon shaped mouse USB powered Plug and play for Windows and Mac Hard-wearing plastic Frequently Bought Together
Pixel Mouse: Computers & Accessories
Anti-Theft Lunch Bags
You Shall Not Pass SelfInking Stamp Red by greyskieseternal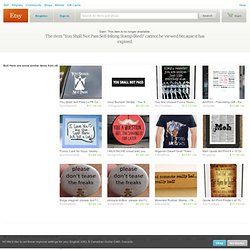 <div id="javascript-nag" class="notice"><p> Take full advantage of our site features by enabling JavaScript. <a href="http://www.etsy.com/ca/help/article/372">Learn more</a>. </p></div> Help Etsy Cart
Maury Povich You are Not the Father Card by ColettePaperie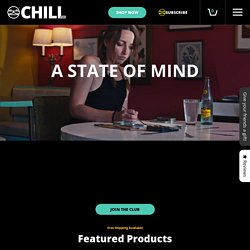 Dance Like Nobody's Watching: Laundromat | Chill
About 75 videos with Steve Jobs. From WWDCs to Macworlds to Stanford to All Things D and more. (Via MG Siegler.)
s Afternoon Randomness
If you marry this girl you get all the girls you have ever dreamed of - LOL Daddy
The essence of any good bucket list consists of overcoming fears, achieving goals, realizing dreams and even simple pleasures. Whether it's an exotic adventure half-way around the world or something simpler, like spending more time with your family or friends, what matters is that you experience all the good and phenomenal things Earth offers. Here you'll find 225 things to do before you die. Sure, a few of them are what some might consider to be cliché, but we made it a priority to think mostly outside the box. So, without further ado… 1.
Bucket List: 225 Things to Do Before You Die | Lifed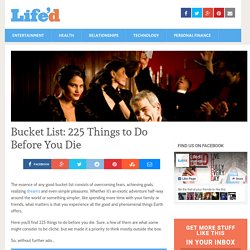 like a boss : Crazy Liver
Stoned Lizard - A magic trick
When you feel like this...... - Mar 20, 2012 - Thats So True