Home
75 Things You Can Compost, But Thought You Couldn't"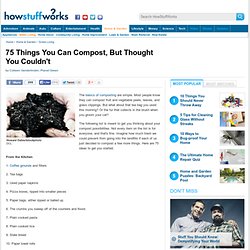 The basics of composting are simple. Most people know they can compost fruit and vegetable peels, leaves, and grass clippings. But what about that tea bag you used this morning? Or the fur that collects in the brush when you groom your cat? The following list is meant to get you thinking about your compost possibilities.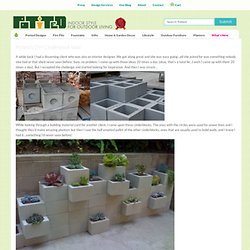 A while back I had a discerning client who was also an interior designer. We got along great and she was easy going…all she asked for was something nobody else had or that she'd never seen before. Sure, no problem. I come up with those ideas 20 times a day (okay, that's a total lie…I wish I came up with them 20 times a day). But I accepted the challenge and started looking for inspiration. And then I was struck…
Potted's DIY Cinderblock Wall | Potted
Order hCG Oral Diet Drops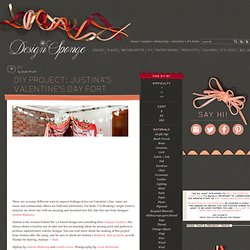 There are so many different ways to express feelings of love on Valentine's Day: some are sweet and sentimental, others are bold and celebratory. For kicks, I'm thinking I might want to surprise my loved one with an amazing and decadent love fort, like this one from designer Justina Blakeney . Justina is the woman behind the LA-based design and consulting firm Compai Creative . She always shows a fearless use of color and has an amazing talent for mixing print and pattern to produce sophisticated, eclectic designs. You can read more about the making of this project from Justina after the jump, and be sure to check out Justina's Before & After projects , as well. Thanks for sharing, Justina!
justina's valentine's day fort