Furniture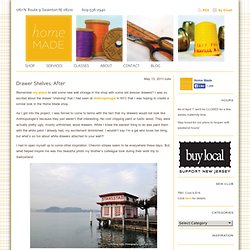 May 13/Julie Remember my plans to add some new wall storage in the shop with some old dresser drawers? I was so excited about the drawer "shelving" that I had seen at Anthropologie in NYC that I was hoping to create a similar look in the Home Made shop. As I got into the project, I was forced to come to terms with the fact that my drawers would not look like Anthropologie's because they just weren't that interesting. No cool chipping paint or rustic wood.
Drawer Shelves: After | Home Made
DIY projects for your home
You've all seen these invisible bookshelves, right? The books stack horizontally and and appear to just float on the wall. They look really cool, but they can cost a bundle. Fortunately, they're easy and cheap to make from simple L-brackets. A bit of careful measuring and making sure they're level, and you're ready to start stacking. Just make sure they're well anchored to the wall!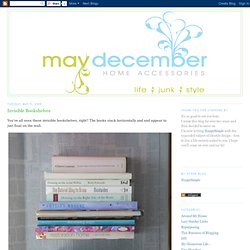 Invisible Bookshelves
Got books? How about a nice Book Bookshelf? - HOME SWEET HOME
Soooooooo, our Friends of the Library have books left over after our annual Book Sale, and we offered gleaning rights to the Women's Shelter and the Children's Shelter, and the VA Hospital, and various other groups, and there were STILL books left over. I hate the thought of books going to the dumpster, or to the landfill!!! But what's a body to DO??!!!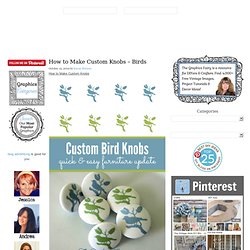 This weeks project is this set of pretty bird knobs/drawer pulls! I began with this sweet antique engraving of a bird on a branch , which I converted to a silhouette. You are welcome to use the original image in whatever way you like! I've included a printable pdf sheet and instructions below.
Craft Project - Vintage Bird Knobs - DIY
DIY Project: Patterned Wall Squares
Greetings, decor8 readers! My name is Jessica Jones. I'm a professional graphic designer , and I write a blog called How About Orange which frequently features craft and DIY tutorials. I'm here today to share a project with you that you can customize to your liking using your favorite paper. Here's an inexpensive way to add a geometric vibe to any wall?perfect for apartments or dorm rooms where nail holes are not allowed!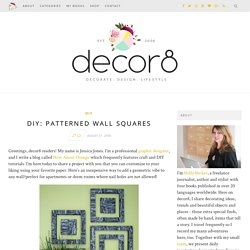 Made in the Shade: DIY Roman Shades - Today's Nest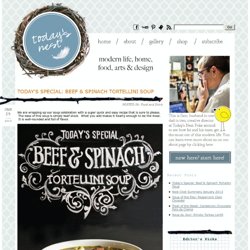 Roman shades are a great way to dress up a window. They are perfect for modern contemporary spaces as they are minimal in design with very clean lines. They are well-suited for many other design styles, too. If you wish to dress them up you can do so through your choice of décor fabric. You might also consider adorning the top with a swag or cornice. Sometimes they are used in conjunction with panels for a layered effect.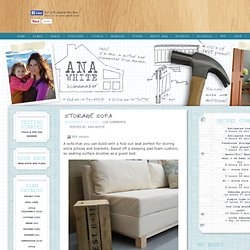 PDF version A sofa that you can build with a fold out seat perfect for storing extra pillows and blankets. Based off a sleeping pad foam cushion, so seating surface doubles as a guest bed. Handmade from this plan >> Dimensions Dimensions: