Online learning
Einstein for Everyone Nullarbor Press 2007revisions 2008, 2010, 2011, 2012, 2013 Copyright 2007, 2008, 2010, 2011, 2012 John D. Norton Published by Nullarbor Press, 500 Fifth Avenue, Pittsburgh, Pennsylvania 15260 with offices in Liberty Ave., Pittsburgh, Pennsylvania, 15222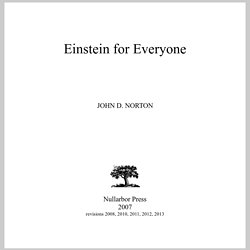 Welcome to the website of a man who wears more than one hat. One Eliezer Yudkowsky writes about the fine art of human rationality. Over the last few decades, science has found an increasing amount to say about sanity. Probability theory and decision theory give us the formal math; and experimental psychology, particularly the subfield of cognitive biases, has shown us how human beings think in practice. Now the challenge is to apply this knowledge to life – to see the world through that lens.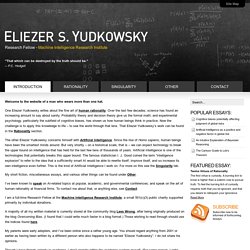 1. 7 of them are available via YouTube. 2. iTunes is free. It's clunky, but who cares?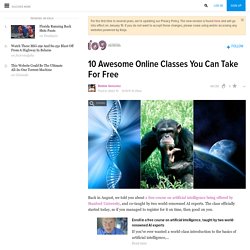 Description 6.002 (Circuits and Electronics) introduces the fundamentals of the lumped circuit abstraction. Topics covered include: resistive elements and networks; independent and dependent sources; switches and MOS transistors; digital abstraction; amplifiers; energy storage elements; dynamics of first- and second-order networks; design in the time and frequency domains; and analog and digital circuits and applications.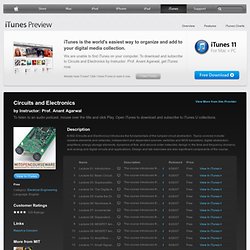 Use the IAR IDE tool and the LaunchPad board with the MSP430G2553 device to do the following: Using Assembly Language: Demonstrate sending a specialized message
Electrical Engineering Help