Informatique
TestDisk & PhotoRec TestDisk & PhotoRec 6.14 (30 July 2013), Data Recovery For more information, read the 6.14 release notes preview and git history.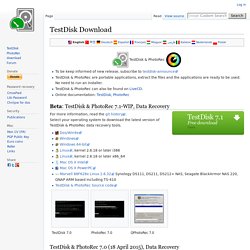 TestDisk Download
News: Live View 0.7b is now available for download. Version 0.7 added support for Vista and Server 2008, 0.7b was a maintenance release.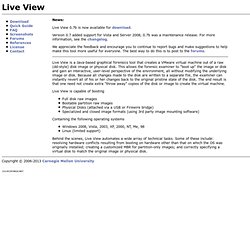 Live View
TestDisk Download
Emploi informatique Développement - RemixJobs
Si vous voulez monter votre propre serveur cloud, un peu à la Dropbox mais sur votre propre serveur, histoire de conserver la propriété de vos données, il existe de plus en plus de solutions intéressantes. La dernière que j'ai découverte hier matin s'appelle OwnCloud. Il s'agit d'une appli PHP, qui couplée à un Apache+MySQL permet d'uploader et de synchroniser ses fichiers entre plusieurs ordinateurs, soit via l'interface web, ou soit via des clients compatibles WebDAV. Cela signifie qu'un serveur OwnCloud est accessible depuis tous les OS (Linux, Win, Mac et autres), mais aussi via des applications mobiles comme ce client Android en cours de développement ou ce client WebDav sur iPhone (payant).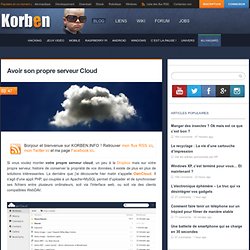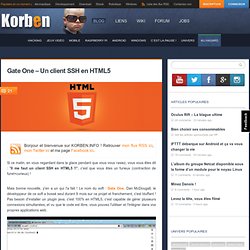 Gate One – Un client SSH en HTML5 Bonjour et bienvenue ! Si vous aimez cet article, n'hésitez pas à vous abonner au site via son flux RSS suivre Korben.info. Si ce matin, en vous regardant dans la glace pendant que vous vous rasiez, vous vous êtes dit : "Il me faut un client SSH en HTML5 !!", c'est que vous êtes un furieux (contraction de furet+curieux) ! Mais bonne nouvelle, y'en a un qui l'a fait !
Gate One – Un client SSH en HTML5