Ref sites
The Exact Shade
YOU ARE HERE: Memebase / Fandom Base / The Exact Shade Newest Cheezburger Content Share: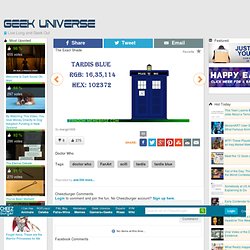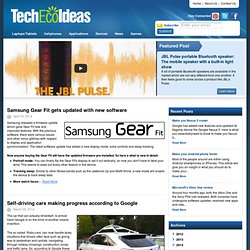 Developed by June Soft, Blank – Journal, Note is an app which helps people to constantly keep tabs on what they are thinking (Like we don't have many of that already in the market). If Evernote is not exactly your cup of coffee and if you aren't expecting anything exquisite, then Blank – Journal, Note might be a really good option. The first thing that you would tend to notice about Blank is its woody background and well-textured notebooks which gives it a very different outlook. This might not be everyone's favorite – especially if you are one to like everything metallic and a little futuristic but if it does appeal, then we're glad. Blank allows its users to create as many notebooks as they want to without a lot of fuss. In order to create a book, you simply have to tap the plus sign – together with a folder – at the bottom corner of the screen.
DVD Easter Eggs - Doctor Who - The Complete Third Series
The Sarah Jane Adventures
left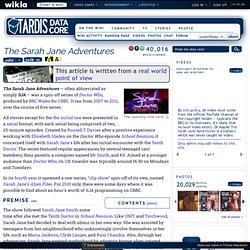 Torchwood
The Torchwood Institute (or " Torchwood " for short) was an organisation founded in 1879 ( TV : The New World ) to protect the British Empire (later Great Britain ) from extraterrestrial threat, to capture the Doctor (whom Queen Victoria regarded as such) in his tenth incarnation and to secure alien technology for Britain. ( TV : Tooth and Claw , Army of Ghosts ) It had branches across the Empire. ( TV : Everything Changes , AUDIO : Golden Age ) Before 2007 , the leading branch was Torchwood One in London . ( TV : Army of Ghosts ) After the Battle of Canary Wharf , leadership moved to Torchwood Three in Cardiff , which already had a more ecumenical agenda of protecting the world since Captain Jack Harkness had taken over in 2000 . ( TV : Doomsday , The Sound of Drums , Everything Changes , Fragments )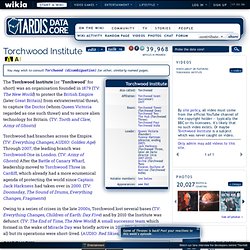 Doctor Who Collectors Wiki
Doctor Who is a British science fiction television programme produced by the BBC .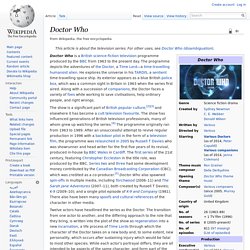 Category:Doctor Who images
Doctor Who Reference Guide
Doctor Who: A Brief History of Time (Travel)
Torchwood
The Sarah Jane Adventures
The TARDIS Library
The Tertiary Console Room: A Guide To The Big Finish Doctor Who New Audio Adventures
Doctor Who Spoilers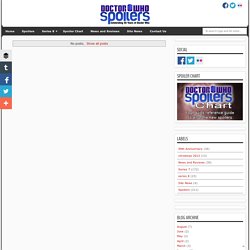 Filming began this week on Chris Chibnall's second story this series, which is set to be episode four and is currently titled "Cubed".
NZDWFC: Archive