Guild Wars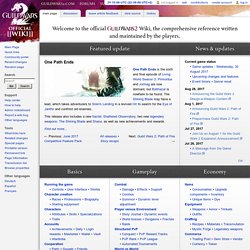 Wintersday returns to Lion's Arch in the A Very Merry Wintersday release. All the wintery activities from last year return in full flurry. Tixx and his great Tixx's Infinirarium returns, an explorable dungeon to fight off toy creations and work together to defend the gift dolyaks in Toypocalypse.
The Unofficial GuildWars Site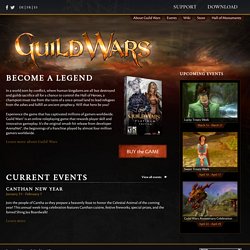 It's hard to believe that there's been more than eight years of Guild Wars. So much has happened since our release in April of 2005: two additional campaigns, an expansion, two major live story arcs, new festivals, new content, countless new features, and quality-of-life improvements have been added to the game. The change has happened so naturally over time, it's hard to believe how stark the difference is between when the game first launched and how it stands on the live servers now. Over time, our focus has shifted to updates that not only help maintain Guild Wars but help the game maintain itself.