Comics blogs
When We First Met When We First Met – The Cast of Sandman by Brian Cronin | December 30, 2012 | 22 Comments |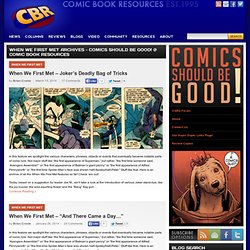 When We First Met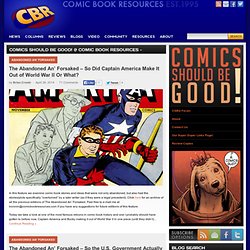 Comics Should Be Good! @ Comic Book Resources
The Abandoned An' Forsaked – So Did the X-Men Fight a Talking Island or What?
Comic Book Easter Eggs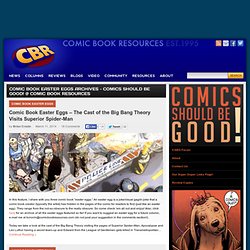 Comic Book Easter Eggs Comic Book Easter Eggs – More Comic Strip Cameos! Popeye, Hobbes and More!
With the New York Comic Con under way, we thought we'd remind you that these brilliant, geeky get-togethers can mean more than just costumes and coveted signatures on first-edition books.
6 Comic Con-troversies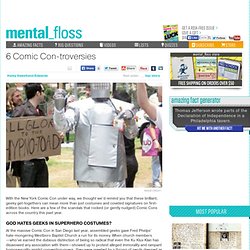 Comics Make No Sense
Coming up with coloration for dinosaurs, for me, is about 20% cladistics, 30% ecology and 50% guesswork.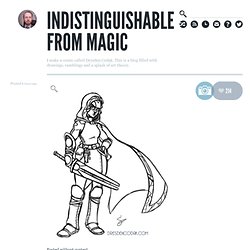 Indistinguishable From Magic
5 Essential Superhero Redesigns!
Rebooting the Justice League!
Top 10 Best Superhero/villain Redesigns
Top 10 WORST Superhero/villain Redesigns