Cool Products
Rabbit Mini Portable Stand for iPhone 5, 4S, 4, 3Gs, iPod, Samsung Galaxy S3, S2, S Phone, HTC and other Smartphones: Cell Phones & Accessories
Thanksgiving sale roundup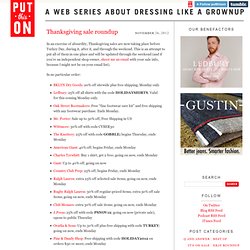 In an exercise of absurdity, Thanksgiving sales are now taking place before Turkey Day, during it, after it, and through the weekend. This is an attempt to put all of them in one place and will be updated through the weekend (and if you're an independent shop owner, shoot me an email with your sale info, because I might not be on your email list). In no particular order: BKLYN Dry Goods : 20% off sitewide plus free shipping; Monday only Ledbury : 25% off all shirts with the code HOLIDAYSHIRTS .
DVDBeaver.com - DVD Blu-ray all regions, reviews, comparisons, film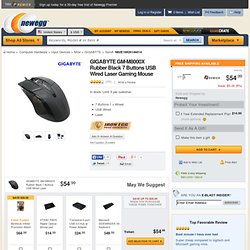 GIGABYTE GM-M8000X Rubber Black 7 Buttons USB Wired Laser Gaming Mouse
Learn more about the GIGABYTE GM-M8000X Quick Info Warranty Beyond any applicable Newegg return policy, this item is warranted independently by the product's Manufacturer or a Third party. Below is a summary provided for convenience only and may not be accurate or current.
AZiO KB528U Levetron Clicker 104-Key USB Mechanical Keyboard AZiO KB528U
Components Motherboards Reviews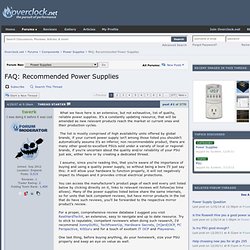 Thermaltake Toughpower 750W: http://www.newegg.com/Product/Produc...82E16817153038 Currently on rebate for $144 from $175 - maybe point that out. Jonnyguru said it was great: http://www.jonnyguru.com/review_details.php?id=17
FAQ: Recommended Power Supplies
Hey r/buildapc, we need to talk about something. : buildapc
BAPC prefers i5? : buildapc
Recent image by The_FalconO6 on Photobucket
Used and New: Sennheiser PMX 680 Sports Earbud Headphones
Audio-Technica ATH-M50 Professional Studio Monitor Headphones: Electronics
Casio Mens Analogue Black Strap Sports Watch MQ-24-7BLL: Watches: Amazon.com
Shootout: 102 Portable Headphones Reviewed (Panasonic RP-HTF600 added 04/29/12)
Tier B ($50-100) (B1) Koss KSC75 (modded): Besides adding some style points to the plasticky KSCs, the common KSC75 mods do improve the already-great clip-ons, but at a price. List of parts used: Mogami-recabled KSC75 ($30 from head-fi FS forums). 68 Ohm impedance adapter ($18, ebay).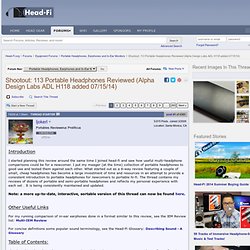 Razer Abyssus High Precision Optical Gaming Mouse: Electronics
cm storm spawn
HIGH HAT BLACK | OFWGKTA Store
Shure 55-SH Series II Classic Microphone - Save Today!
IdeaPad Y570 15.6" Laptop | Shop | Lenovo | (US)
kiwi knives from thailand
Apostolate comments on Reddit, why are you single?
wabbitsdo comments on Reddit, why are you single?
"Certified Adventure Seeker
"Void
"Past, Present, and Future
wZhGC.jpg (500×501)
Rob Bye - Design - NOOKone - the new bedside home for your iPhone
Onion Store > Che Wearing Che T-shirt T-shirt
The page you are looking for might have been removed, had its name changed, or is temporarily unavailable.
Products
QLOCKTWO - Biegert & Funk
The Snark Handbook: Insult Edition: Comebacks, Taunts, and Effronteries (Snark Series) (9781616080594): Lawrence Dorfman
WELDING GOGGL CUP-TYPE 50MM - VCT-1423-0019