Blogs
MARFA DAILY. I Will Cleverly Entitle This Later. Too Ugly For Fashion. Girl a la Mode. GIORNEY. M O O D. Vintage valenti. S K A T E T H I N G. Casey Spooner. HUH. Textastrophe. YING ☯ YANGS. 80s and 90s models. Flyinghighinapril asked: I was hoping to get your opinion on something, what do you think of the comparisons between Kim Kardashian and Marylin Monroe?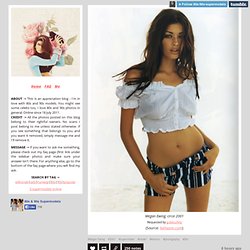 A fashion journalist recently said he thinks Kim is the next Marylin but I couldn't disagree more, how about you? Who is that journalist?! Nonsense… What I think is that they have nothing to write about. Maybe you remember that article "Katy Perry unfollows her ex husband on Twitter". Oh, really?! Top Models of 90's. Dictator of taste. I've thought about many ways to start this post but I don't think there's a better or right way to do it.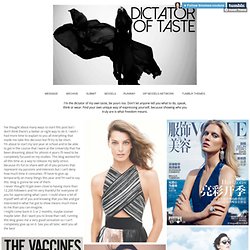 I wish I had more time to explain to you all everything that made me take this decision but I'll try to be short. I'm about to start my last year at school and to be able to get in the course that I want at the University that I've been dreaming about for almost 4 years I'll need to be completely focused on my studies. This blog worked for all this time as a way to release my daily stress because it's fun to share with all of you pictures that represent my passions and interests but I can't deny how much time it consumes. SUPERMODEL SHRINE. La fille de paille. Bidoun Projects. ITEM | IDEM. - CR Blog. It's almost a year since Bangladesh's Rana Plaza clothing factory collapsed, killing more than 1,000 people.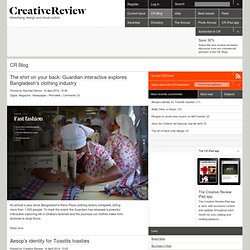 To mark the event, the Guardian has released a powerful interactive exploring life in Dhaka's factories and the journeys our clothes make from factories to shop floors. Aesop has created a playful pastel identity system for new Camden street food outlet, Toastits. THEARABPARROT. Gypsy Eyes. I POST WHAT I LIKE | by Horror_Plastic. The Face, The Archive. It's Nice That : Home. LikeCOOL, Coolest Gadget Magazine. Retronaut - A warehouse for time capsules.
LESSON. H² "Buildings communicate: through their architecture and – as part of the architectonic concept – via their facades.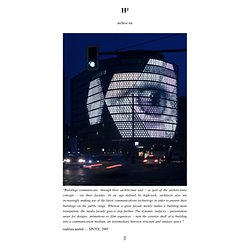 In an age defined by high-tech, architects also are increasingly making use of the latest communications technology in order to present their buildings on the public stage. Whereas a glass facade merely makes a building more transparent, the media facade goes a step further. The dynamic surfaces – presentation areas for designs, animations or film sequences – turn the exterior shell of a building into a communication medium, an intermediary between structure and outdoor space. " Fuck Yeah Street Style. NatGeo Does Cool. Defgrip - BMX, Design, Photography, and Culture blog.
Cover Browser. Nick Wooster. Linda Farrow. Yay Hooray. I need a guide. AwkwardFamilyPhotos.com. Weird dude energy. DADS ON VACATION. April 2009. Urban Dictionary, December 23: christmas eve eve. HYPEBEAST. Online Magazine for Fashion and Culture. SHOELUST. Addicted To Consumerism. Francesca Burns. Vikram Alexei Kansara.
Style.com: The Online Home of Fashion: News, Runway Shows, Trends, Fashion Models, Designers, Shopping, Beauty & More. Witches and slippers and hoods. The Lost Explorer photographed by Tim Walker This was posted 2 weeks ago.
It has 130 notes. . Be my little baby. The Swinging Sixties. First Time User. Comets in Ancient Cultures Comets have inspired dread, fear, and awe in many different cultures and societies around the world and throughout time.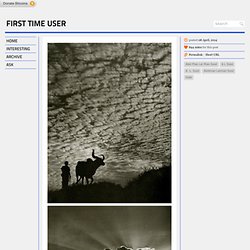 They have been branded with such titles as "the Harbinger of Doom" and "the Menace of the Universe." They have been regarded both as omens of disaster and messengers of the gods. Why is it that comets are some of the most feared and venerated objects in the night sky? The Nifty Fifties. Super Seventies. I'm Remembering!
The Cosby Sweater Project. LIFE. La Finestra sul Cortile. On set… YIMMY'S YAYO™ Awesome people hanging out together. The impossible cool. . DeadFix. But does it float. Good Stuff. This isn't happiness™ Peteski. Fuck yeah eyegasms. FFFFOUND! Lancia TrendVisions | Fashion, design and lifestyle magazine. Dezeen architecture and design magazine. Thathipsterporn.
Modfetish. 16TIMES9 by C.Jofre. Blog « dienacht – Magazine for Photography, Design and Subculture.
---