Photography
Dear Reader, It's been a while since I've written on here. It's been pretty busy and I'm glad for it.
Nadia Cheema Photography Blog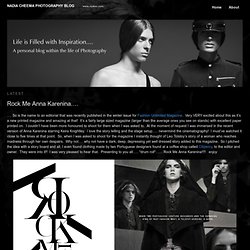 Video: Background with a Single Light in Portrait Photography
gjon-mili-multiple-exposure-of-artist-pablo-picasso-using-flashlight-to-make-light-drawing-of-a-figure.jpg (JPEG Image, 338 × 450 pixels)
Bounce Lighting
Bounce Lighting, generally used in portrait photography , is lighting that bounces off a particular source (such as an umbrella, wall or blank drop down sheet) to surround the central object with light. Through the use of bounce lighting, a photograph will have fewer shadows and softer lighting that doesn't appear to originate from a particular source. Bounce lighting can also be created by reflecting light off a ceiling or an aluminized reflector.