Tpokahanni
Tamara
About This Site. Our vision: A high quality health care system designed by an informed population.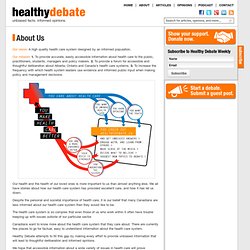 Our mission: 1. To provide accurate, easily accessible information about health care to the public, practitioners, students, managers and policy makers. 2. To provide a forum for accessible and thoughtful deliberation about Alberta, Ontario and Canada's health care systems. 3. To increase the frequency with which health system leaders use evidence and informed public input when making policy and management decisions.
Music
Fine Art. Syndicated Feeds. Strategies. Science. Medicine. Design. Social Studies.
Canada. International Affairs. Digital Media. Physical Education.
---