Sync/Backup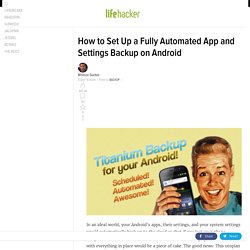 In an ideal world, your Android's apps, their settings, and your system settings would automatically back up to the cloud so that if you lost your phone, bought a new one, or installed a new custom ROM, setting up a fresh device with everything in place would be a piece of cake.
The Best Backup App for Android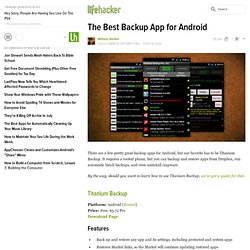 I know it is slightly different than the type of backups you are mentioning, but ClockWorkMod Mod Manager can also be great for performing system wide backups. Create/restore a backup of the entire system (apps, settings, user data (not SDcard data)), as well install some APKs that require root (as in system apps, that can really mess up your system if uninstalled by accident), Flash updates, or flash kernels.
How Can I Back Up and Sync my Android's Pictures Without Plugging It In?
Android Manager WiFi Is a Computer-Based Synchronization and Phone Manager
How to Break Down the Barrier Between Your Android and Computer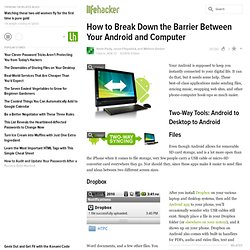 Okay, seriously... are you guys being paid to sell Evernote on Android to people? Evernote for Android STILL does NOT have access to notes when offline! No data connection, no WiFi?
How to Sync Android with Your Computer as Seamlessly as an iPhone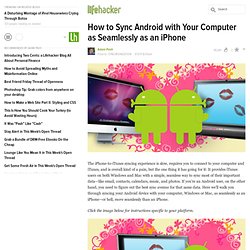 I posted this below, but here it is for you, too. :) Just use Google services for your mail/contacts/calendar.