Spotify
Spotify Chrome Extension. Share Spotify Playlists at ShareMyPlaylists.com. Generate Spotify Playlists powered by Lastfm! How to Automatically Mute Ads on Spotify. How to Use Spotify in the U.S. with a VPN Service. This was on XP a bit ago so things may have changed.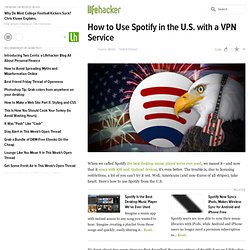 I did not wireshark or run advanced diag but did note through my own heuristics. I know of a prog named speedbit. The Essential Spotify Tools. How Can I Get Genius-Like Radio Stations on Spotify? I used MOG until moving to Japan where it no longer worked due to licensing.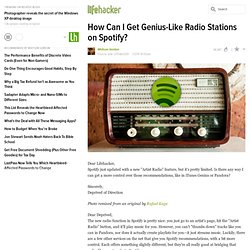 The problem with MOG is that it was not possible to incorporate personal audio files into the playlists. This is really a necessary feature for me because I have a lot of music from a lot of different countries and it impractical to have to keep two different sets of music that can't be played together.
---