Mind Mapping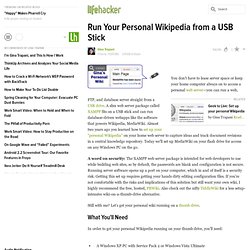 You don't have to lease server space or keep your home computer always on to access a personal web server —you can run a web, FTP, and database server straight from a USB drive . A slim web server package called XAMPP fits on a USB stick and can run database-driven webapps like the software that powers Wikipedia, MediaWiki.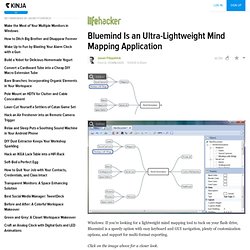 Bluemind Is an Ultra-Lightweight Mind Mapping Application
Windows: If you're looking for a lightweight mind mapping tool to tuck on your flash drive, Bluemind is a speedy option with easy keyboard and GUI navigation, plenty of customization options, and support for multi-format exporting. Click on the image above for a closer look. Bluemind doesn't add anything to the mind mapping universe that isn't already there but it is very speedy.
Click to view Jotting a simple list is a great way to brainstorm, but when you want to visualize, organize, and untangle a deep set of ideas, you want a mind map. Web-based mind mapping tool MindMeister offers a simple interface to create mind maps collaboratively or on the go. We've mentioned a few mind mapping apps in the past , and showed you how to mind map meetings as an alternative to linear note-taking.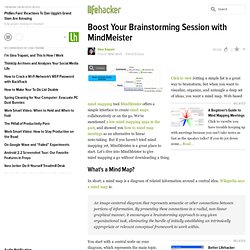 Boost Your Brainstorming Session with MindMeister
Five Best Outlining Tools
Outlines are useful for more than just recalling painful memories of high-school research papers. This week we're taking a look at the five favorite outlining tools of Lifehacker readers.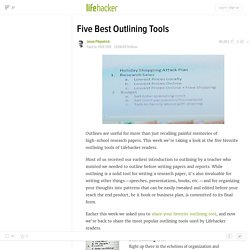 Android: Your best thoughts can come to you when you're nowhere near your work space.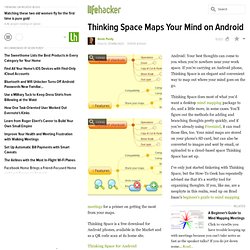 Thinking Space Maps Your Mind on Android
Mind mapping is a great way to add structure to brainstorming sessions and visualize your ideas.