TV Online
Parental Control HistoryCloseSign in to get the most from 4oD History View your own personal 4oD history, useful if you share a computerKeep track of the last 50 shows you watched or started watchingResume unfinished shows from the point you stopped watching FavouritesCloseStart using Favourites today Look out for the add to Favourites button as you browse the siteUse the buttons to create a list of all your favourite showsNew 4oD episodes are flagged here so you don't miss out FIRST BROADCAST: 8PM Tue 2 February 2010C4
How to Look Good Naked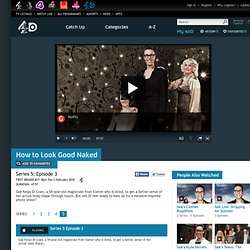 Bienvenidos aChello Multicanal Chello Multicanal es la mayor productora independiente de canales temáticos para España y Portugal. La compañía produce y distribuye actualmente 21 canales de televisión: Canal Hollywood (España y Portugal), XTRM, Somos, MGM, CTK, Odisea, Odisseia, Natura, Canal Cocina, Canal Decasa, Sol Música, Buzz, Historia (España y Portugal), Bio, Crimen & Investigación, Canal Panda (España y Portugal), Panda Biggs y Mov.
Chello Multicanal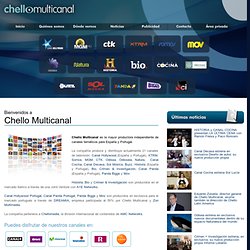 ОНЛАЙН ТВ | ОНЛАЙН ТЕЛЕВИДЕНИЕ | ОНЛАЙН TV | Online TV | ТЕЛЕКАН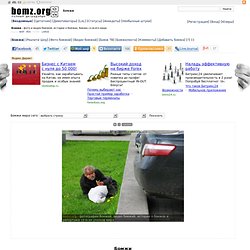 bomz.org - это крупнейший в мире сайт о бомжах, здесь http://bomz.org/homeless/ собраны фото бомжей, видео бомжей, новости и истории о бомжах со всего мира. Хотелось бы показать бездомных и не с лучшей и не с худшей стороны, а так как всё есть на самом деле. В действительности бомжей очень много и с каждым днём их количество увеличивается почти в геометрической прогрессии. Примерно каждый 3й житель земли не имеет собственного жилья и живет под одной крышей с родственниками или родителями. Цель проекта - привлечь внимание к проблеме бездомности и показать что бомжи тоже люди, хоть и бомжи, а также дать возможность узнать как живут бомжи, как зарабатывают, чем питаются, как выжить на улице, как стать бомжом и как от этого обезопаситься..
Introducing Stagevu Here, you can watch and share all your favourite videos, but at a higher quality than on an ordinary video site, thanks to the DivX Web Player. Find out more here. +- Our Rights Policy Stagevu respects the rights of content distributors and replies promptly to any requests for the removal of copyrighted content, as required by the DMCA. In the case that you find any unauthorized content on Stagevu, and are the rights holder or a representative, please contact us with the URLs of the video pages.