Twitter Based Apps
Twantrum
Bubble-T : Et si Twitter votait?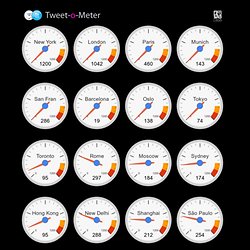 Is it true that, "New York is the city that never sleeps!"? Do Londoners send more Tweets than New Yorkians'? Is Oslo a bigger Tweeter than Munich? Is Tokyo as much into Tweets as Barcelona? Has San Francisco calmed down after all that talk about the iPad? Tweet-o-Meter Knows!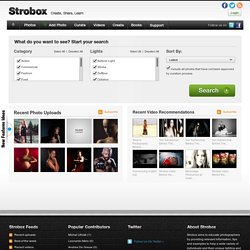 Message from the Strobox team In 2009 we created a unique iPhone app to document your photography lighting setups. Our bigger vision was to one day create a community where photographers could share their knowledge, experience, and learn from those on the front lines. That dream came true in 2010 when we launched our Strobox website. Today, we have more than 38,000 unique monthly visitors - from all corners of the globe - we never expected Strobox to grow so quickly and are now facing the need to seek additional support. Until now everything has been run by our amazing community of volunteers, who not only donated their time but also chipped in financially to help cover hard costs like hosting fees, development support, legal fees, etc.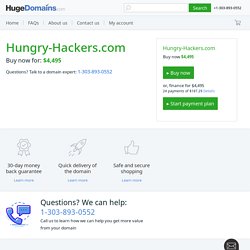 Twitter's popularity has spurred the development of countless high-quality apps that let you use Twitter from the web, desktop or even your mobile phone. If you're an avid Twitter user, chances are you're using one of these Twitter Desktop Applications that basically allow you to receive and post Tweets from your desktop. Meaning, you don't have to visit your Twitter.com page from time to time to find out what's new about your Twitter friends.
20 Best Twitter Desktop Apps for Windows | Hacking Truths
Gunfollow - When simply unfollowing someone is not enough, send them a message.