Network Tools
Url Check
Monitoring your website's uptime is imperative to the success of your online endeavors.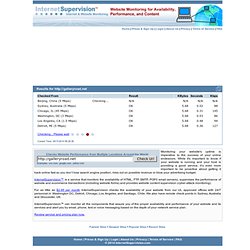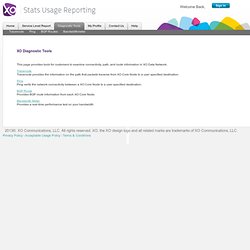 Network Diagnostic Tools
This page provides tools for customers to examine connectivity, path, and route information in XO Data Network. Traceroute Traceroute provides the information on the path that packets traverse from XO Core Node to a user specified destination. Ping Test Ping Test verifies the network connectivity between a XO Core Node to a user specified destination.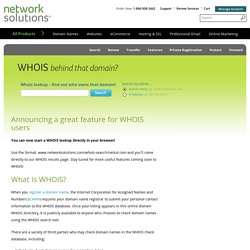 Announcing a great feature for WHOIS users You can now start a WHOIS query directly in your browser! Use the format: www.networksolutions.com/whois-search/netsol.com and you'll come directly to our results page.
PORT NUMBERS (last updated 2011-06-28) The port numbers are divided into three ranges: the Well Known Ports, the Registered Ports, and the Dynamic and/or Private Ports.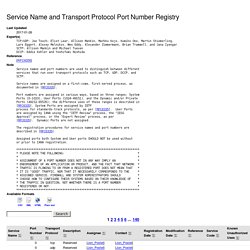 Firewall/Proxy Test
Webmaster Toolkit
These tools offer some useful services for webmasters. This website and its contents, unless specifically stated, are © 2002 - 20010 :: Read our privacy policy here :: Contact the webmaster webmaster@webmaster-toolkit.com :: Disclaimer: By using any of the free webmaster tools on this site you agree that it is you who has sole responsibility and liability for any errors that may occur to your website or web server as a result.