Useful things
Picture_11.png (PNG Image, 797x596 pixels) Positive psychology. How to Win Friends & Influence People by Dale Carnegie. Inkling | Wacom Americas. Wacom Inkling, del boceto en papel al boceto vectorial con un clic. Aún si haberlo probado, creo que el Inkling de Wacom (169,90 €) es un invento genial.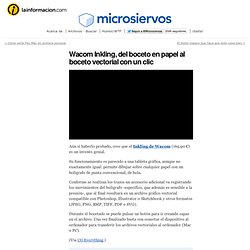 Su funcionamiento es parecido a una tableta gráfica, aunque no exactamente igual: permite dibujar sobre cualquier papel con un bolígrafo de punta convencional, de bola. Conforme se realizan los trazos un accesorio adicional va registrando los movimientos del bolígrafo -específico, que además es sensible a la presión-, que al final resultará en un archivo gráfico vectorial compatible con Photoshop, Illustrator o Sketchbook y otros formatos (JPEG, PNG, BMP, TIFF, PDF o SVG). Correa Sandoz Fernando Alonso Relojeria, Joyeria, Telefonia y Ultimas Tendencias - Relojeria SUIZA Joyeria - LaSuiza.es - Tu tienda OnLine.
Apps. 12 Rules to Find Balance in Your Life. Interactive TTS Demo.
---