Useful things
Thank you for your recent purchase of Inkling and welcome to the Wacom family. If you need more help, you can call one of our customer care representatives who are happy to assist you. Registration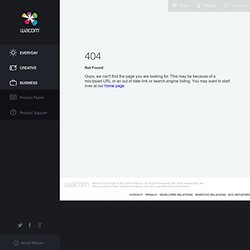 Aún si haberlo probado, creo que el Inkling de Wacom (169,90 €) es un invento genial. Su funcionamiento es parecido a una tableta gráfica, aunque no exactamente igual: permite dibujar sobre cualquier papel con un bolígrafo de punta convencional, de bola. Conforme se realizan los trazos un accesorio adicional va registrando los movimientos del bolígrafo -específico, que además es sensible a la presión-, que al final resultará en un archivo gráfico vectorial compatible con Photoshop, Illustrator o Sketchbook y otros formatos (JPEG, PNG, BMP, TIFF, PDF o SVG).
Wacom Inkling, del boceto en papel al boceto vectorial con un clic | Microsiervos (Gadgets)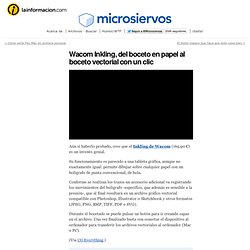 Correa Sandoz Fernando Alonso Relojeria, Joyeria, Telefonia y Ultimas Tendencias - Relojeria SUIZA Joyeria - LaSuiza.es - Tu tienda OnLine.
12 Rules to Find Balance in Your Life
If you place your mouse over the headings, you will find links to articles that I find useful, enlighten, and very interesting. Have a Mantra A mantra is the main focus of meditation, a word or a phrase that you use to center your mind, bring calmness to the body, and assist with concentration.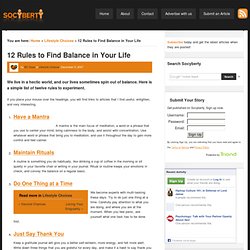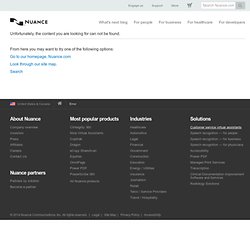 Loquendo is now part of Nuance. Learn more about Nuance's Text to Speech products and solutions >