Robots
Tienda de gadgets y juguetes - MICRO RC XTANK 1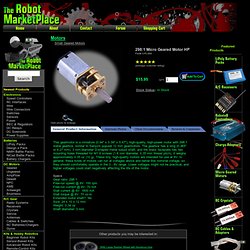 This gearmotor is a miniature (0.94" x 0.39" x 0.47"), high-quality, high-power motor with 298:1 metal gearbox, similar to Sanyo's popular 12 mm gearmotors.
Robot MarketPlace - 298:1 Micro Geared Motor
Hobby Robot Rides a Bike the Old-Fashioned Way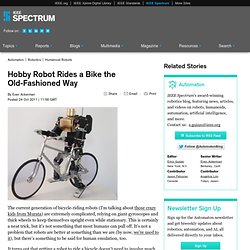 The current generation of bicycle-riding robots (I'm talking about those crazy kids from Murata ) are extremely complicated, relying on giant gyroscopes and thick wheels to keep themselves upright even while stationary.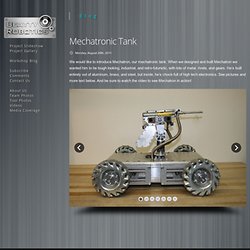 Mechatronic Tank | Beatty Robotics
We would like to introduce Mechatron, our mechatronic tank.