Photography
DSLR Photography School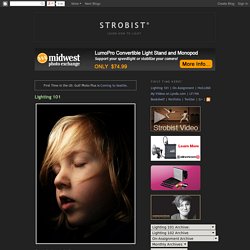 (Photo by Strobist reader Sam Simon) Welcome to Lighting 101. You may not realize it yet, but you have just stepped through a door that may change your photography forever. Over the past few years, over three million people from nearly every country in the world have begun their lighting education right here.
Current Photographer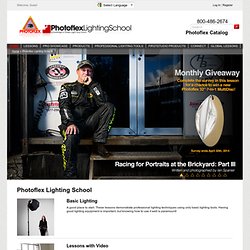 Basic Lighting A good place to start.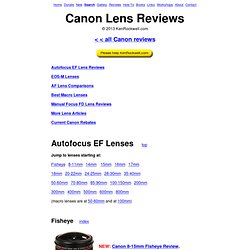 Canon Lens Reviews
Home Donate New Search Gallery Reviews How-To Books Links Workshops About Contact Canon Lens Reviews © 2012 KenRockwell.com < < all Canon reviews Autofocus EF Lens Reviews EOS-M Lenses AF Lens Comparisons
Get Photography Jobs - Your Photography Jobs Site at GetPhotographyJobs.com
Top 10 Icons Every Photography Student Should Study
These days, everyone's a photographer, from the studio owner shooting weddings on the weekends, to your cousin with a camera phone. Cameras are more widely available now than ever before, and many people are discovering a love for photography. Some even choose to pursue it as a career, taking on photography courses or a full degree in the subject. Whether you're a serious student, accomplished artist, or a hobbyist, there is much to learn from these icons of photography, both from today and years past. Alfred Stieglitz : Alfred Stieglitz is known as the patron saint of straight photography, pioneering the idea that a photo should be about the subject, moment, and artist's vision rather than a contrived manipulation.