Smart Stuff
PonderAbout.com. Zeno's "Paradox of the Arrow" passage from Biocentrismby Robert Lanza M.D.Related Posts:The Paradox Of The Infinite CircleThe Liar ParadoxThe Barber Paradox Tags: paradoxes Posted in Time.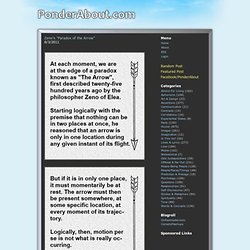 If you can pronounce correctly every word in this poem, you will be speaking English better than 90% of the native English speakers in the world. « SEXY. (This is not my poem!)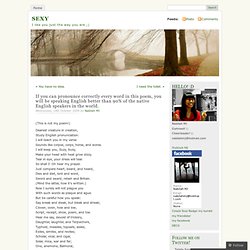 Dearest creature in creation, Study English pronunciation. I will teach you in my verse Sounds like corpse, corps, horse, and worse. I will keep you, Suzy, busy, Make your head with heat grow dizzy. Tear in eye, your dress will tear. Suicide_note.pdf (application/pdf Object) Murphy. Binary - it's digitalicious! How binary works: The binary number system (aka base 2) represents values using two symbols, typically 0 and 1.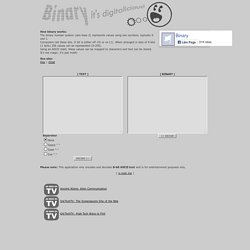 Computers call these bits. A bit is either off (0) or on (1).
---