The best page of mode
5 inch and up. What I'd Wear. WishWishWish. What Goes Around Comes Around. We The People. VIKA GAZINSKAYA. Anonymous asked: hello!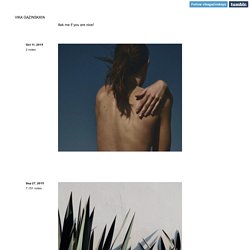 May i purchase your lovely clouds dress? This would be worn by someone who loves art, animals, nature (especially mushrooms and redwood trees). thank you! Hello! Untitled. PARIS FASHION WEEK. Tuula. The Blonde Salad. TOKYO STREET FASHION NEWS | スタイルアリーナ style-arena.jp. The Sartorialist. . THE VESTIMANIAC . TOMMY TON. The cherry blossom girl. Stylissim. Street Peeper | Global Street Fashion and Street Style. Street Style Aesthetic. RUBIA MALA DE LA MODA. STREETFSN.
StreetGeist.com › Street Style Blog | The LA Street Fashion Blog. Style by Kling | NOWMANIFEST.COM. Sea of Shoes. She has waited too long by Pauline Darley. Style Scrapbook. SEAOFSHOES.COM.
Street Style Aesthetic. Studded Hearts. Style Bubble. Ponte los pantalones. Nenuque. No hay mejor accesorio, ni mejor compañía.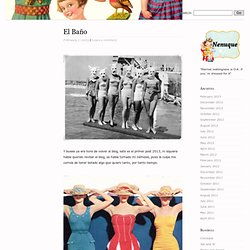 Cuando chica soñaba con tener toda la colección del Barco de Vapor, se acuerdan de esos libros? Los celestes para niños, los naranjos adolescentes y los rojos para grandes. Una navidad pedí toda la colección, en mis sueños claramente porque eran más de 200 libros, pero me acuerdo de Abuelita Opalina, El Secreto de la Arboleda y mis libros favoritos de todos los tiempos: Querida Abuela, Tu Susi y Querida Susi, Querido Paul de Christine Nostlinger, aún los leo y los amo.
Después perdí el gusto de leer, gracias colegio por obligarme a leer libros fomes y agarrarle fobia a la lectura…y no fue hasta mucho más grande donde volví a disfrutar verdaderamente de la compañía de los libros. NOWMANIFEST.com. Pretty close to the perfect tshirt.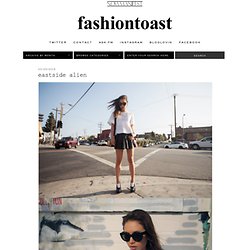 By R13. I've always associated Malin+Goetz's rum scent with the Soho Grand – finally had the clairvoyance to realize it could exist outside a hotel. Taking relaxation to a whole new level. Maritsa. Mode. E-mail partenaire : Une panthère dans Paris Connaissez-vous la légende de la Panthère ?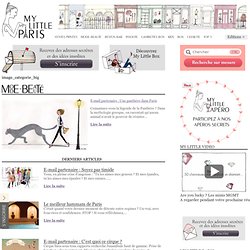 Dans la mythologie grecque, on racontait qu'aucun animal n'avait le pouvoir de résister... MUSTAPARTA. Mia's Fashion Scrapbook. Modelitos. MEN IN THIS TOWN. MAD FOR FASHION. Mr. Newton. Mordiscodemujer. Le Blog de Betty : Blog mode, blog tendances, photos de mode.
Little Plastic Horses. LE FREAK C'EST CHIC. L'ing the L. Lina Di Moda. K a t e l o v e s m e. Kenzas. KARLA'S CLOSET. HANNELI MUSTAPARTA. Heart Handmade UK. Inside am-lul's closet. JouJouVilleroy. Hora Confess. Honestly WTF. JAK & JIL. LOOKBOOK.nu: collective fashion consciousness. Lina Di Moda | Freshnet.
Garrett Naccarato. Garance Doré. Garrett Naccarato. FELLT. Fashion Squad. Fashiontoast | NOWMANIFEST.com. Ebbas Foton. Tar tillfället i akt och måste bara undra, hur fryser du inte ihjäl uppe i Umeå i de kläderna?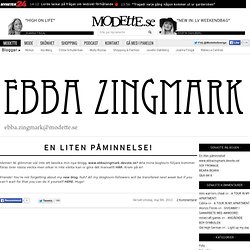 Behåller du samma outfits under dagen eller bunkrar du upp med varmare byxor och jackor efter att bilderna är tagna? Jag brukar ha på mig ungefär det jag har på bilderna, men med ytterkläder utanpå. Eftersom jag ofta har samma ytterkläder på mig skulle det bli tråkigt i längden. How many languages do you speak? Swedish, English and a tiiiny bit Spanish.
Estás de moda. EL BLOG DE MISS VINTAGE. El Fashionista | Blog de moda. Celebrity Style and Fashion Trend Coverage at WhoWhatWear.com. COUTE QUE COUTE. Color Me Nana. Cocorosa. Carolines Mode. BONAE L'AMOUR - blog de fotos de modelos. Bonae L'amour is a photo blog that features the world's top high fashion models in the streets, on the runways or backstage.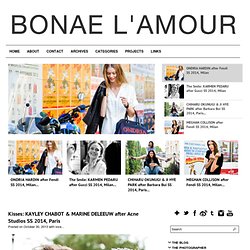 Not simply just the model's street style diary, this is the cult go-to blog for the fashion-obsessed for raw inspiration of the models, their beauty and street style. My name is Damian Bao, and I am the New York City based photographer behind Bonae L'amour. By chance in 2010, I ended up in the New York Fashion Week tents and soon discovered that a simple smile or gaze from a catwalk queen could make my heart and camera skip a beat. So affected by the kindness of beautiful strangers, I spent that summer studying models' names and careers while teaching math to underprivileged kids.
Blog Guía Nueva York | Sola en NY. B a r t a b a c. It's Friday again and I am back home from Madrid, but soon off to California again!!!!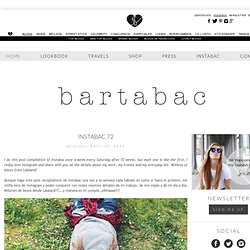 In the meantime, here is a really cool casual look, because there is nothing better than going from heels to sneakers. These Converse All Star trainers are uber cool, with the Tie Dye design making them perfect for summer. I would love to wear them with shorts and dresses but the weather prevented me from doing so and I opted for jeans, a white t-shirt and a checked jacket instead. Hope that you have a great day, much love!
Viernes de nuevo, yo de vuelta de Madrid y tras unas horitas en casa me toca destino California, pero mientras os dejo con este post en clave casual, porque no hay nada mejor que variar y saltar de los taconazos a las sneakers, y si hablamos de éstas no hay nada más cool que las Converse All Star, además esta vez con su nueva línea Tie Dye. Bri anda dibujando. Buro 24/7. ANNA DELLO RUSSO | NOWMANIFEST.COM. AMLUL.COM. AfterDRK. ADOROSTYLE.COM | Style Design. ADVANCED STYLE.
---