Virtual Worlds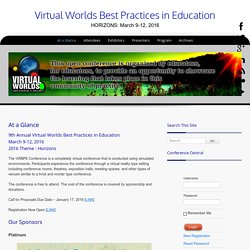 The symbolic crossroads meets at an intersection of mind, heart, body, and soul. As educators, our best practices come from an interaction of any of these. The Quadrivium is where these four roads meet. What are your best practices? What is your passion?
A Collection of Second Life Blogs
www.slactions.org - SLACTIONS 2009 Research conference in the Second Life® world
Second Life Education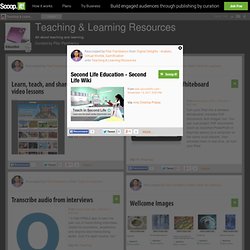 Second Life Education - Second Life Wiki | Teaching
Plotagon is a tool that lets anyone create an animated movie directly from a written screenplay. Write your story, choose actors, environments and music. Press play and your movie is done. It's that simple. Plotagon is completely free!