Blogs Autodesk
It is Alive in the Lab. Engineering Education for the Mechanically Inclined. Ellipsis. Being Inventive. Autodesk Manufacturing Northern Europe. Beyond the Paper. Morphorm. DaVinci. Autodesk | AutoCAD WS – Blog. Guest blogger and CAD expert Shaun Bryant offers up today's post on the Internet's funniest CAD memes (yep, they exist).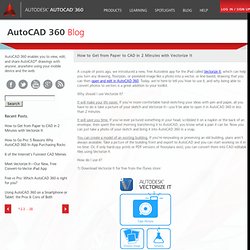 Enjoy! So, what exactly is a "meme"? In the Pipes. LT Unlimited. Without A Net. What a Mesh. Through the Interface. Lynn Allen's Blog. Between the Lines. With its new ReCap Connect Partnership Program, Autodesk will open up Autodesk ReCap – its reality capture platform – to third party developers and partners, allowing them to extend ReCap's functionality.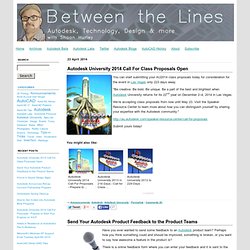 "Autodesk has a long history of opening our platforms to support innovation and extension," said Robert Shear, senior director, Reality Solutions, Autodesk. "With the ReCap Connect Partnership Program, we'll be allowing a talented pool of partners to expand what our reality capture software can do. AutoCAD Insider.
---