Pics webs
25 Incredibly Detailed Black And White Portraits of the Homeless by Lee Jeffries
Lee Jeffries career began as a sports photographer, capturing the beautiful game of football in Manchester. Then a chance meeting with a homeless woman living in the streets of London changed his life forever. He has since dedicated himself to capturing gripping portraits of the disenfranchised.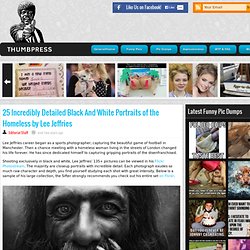 15 Cats vs Water Glasses
20 awesome examples of street art
DIY Doily Lamp
The Luxury Dhigu Resort, Maldives
The luxury Dhigu Resort, Maldives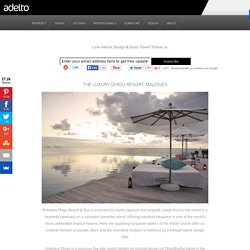 bear running through water photo
Random photo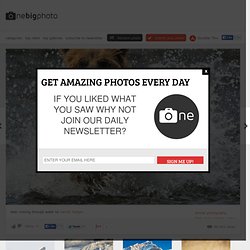 Attack Of Wilderness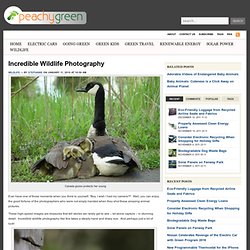 Incredible Wildlife Photography | Peachy Green
Wildlife — By Stephanie on January 11, 2010 at 10:58 am
In pictures: romantic travel destinations
Preachers Rock, Preikestolen, Norway Blue Caves - Zakynthos Island, Greece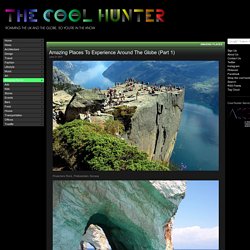 Amazing Places To Experience Around The Globe (Part 1)
industrial Lady by andrzej bochenski
sidewalk chalk guy
The world is full of beautiful strange and fantastic buildings that are the examples of amazing architecture. Architecture Photography brings this beauty to the world, and for this reason, architectural photography is as thrilling as it is heartwarming. In this roundup, we have compiled an amazing collection of some bizarre yet interesting buildings that are reflected through architectural photography.
50 Most Strange and Unusual Buildings arround the World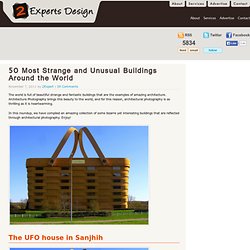 Little Cat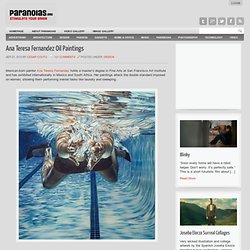 Ana Teresa Fernandez Oil Paintings
Mexican-born painter Ana Teresa Fernandez holds a master's degree in Fine Arts at San Francisco Art Institute and has exhibited internationally in Mexico and South Africa.
36 Jaw-Dropping Nature Photos
RGB Color est e pluribus unus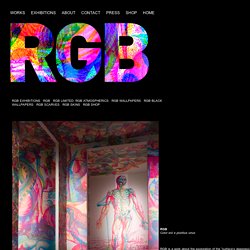 :::::: carnovsky ::::::
The Loney Infermo - Priest
Wild Scenics Pictures - stock photos
rated 3.53 stars based on 45 votes Truffes au bacon de veau et foie gras selon le Chef Clément Bruno. Vin recommandé
66 Beautiful Small Cities & Towns In Europe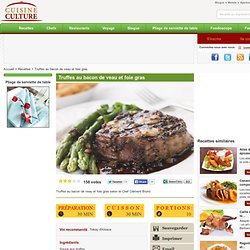 World Press Photo Of The Year 2010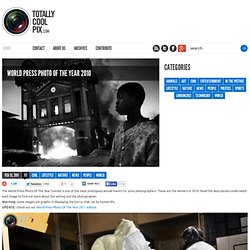 The World Press Photo Of The Year Contest is one of the most prestigious annual events for press photographers. These are the winners in 2010.
Looks like good Zombie Portraits by Andre De Freitas
Because it's winter, and because in winter it's all about the snow, here are a few outstanding photos of winter landscapes from all around the world.
20 Amazing Snow Photos | Photography
Illustrations by Daniela Uhlig | Designerscouch #thecritiquenetwork
Funny Ass Shit » BIG NERD
Beautiful/Decay | Artist Book Series + Daily Art & Design Blog
Milky Way above the Himalayas" by Anton Jankovoy
Amazing libraries around the world [PICS]
Lori Nix
70 Photos That Will Take Your Breath Away
Most Realistic Pumpkin Faces You'll Ever See | Weird
Hubble Heritage Black and White Gallery of Images
Owl Is Giving You a Mad Look | Fun
The Top 50 'Pictures of the Day' for 2011
Unrealistic Scenes on Photography Served
The Start of Something Art Print by David Fleck
Converse Aura
Thought of You
Acura NSX Concept Hybrid at werd
Most Amazing Miniature Food Artworks by Shay Aaron
Most popular photography on StumbleUpon!
Riusuke Fukahori Paints Three-Dimensional Goldfish Embedded in Layers of Resin
Bolivia salt desert after the rain by Guy Nesher