Social media
How to Find and Add Facebook Apps to Your Facebook Page. Are you wondering how to add all those cool links below the avatar of your Facebook page?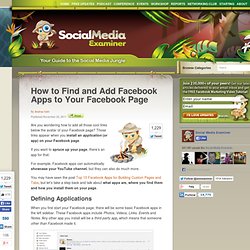 Those links appear when you install an application (or app) on your Facebook page. If you want to spruce up your page, there's an app for that. Evernote Launches Browser Extension to Remove Clutter From the Web Reading Experience. Evernote has unveiled a new browser extension that removes ads and other distractions from the web-reading experience.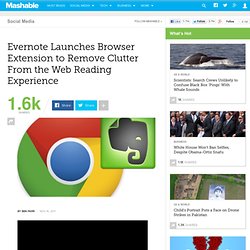 Evernote Clearly, which is now available for Chrome and soon other browsers, is a simple, one-click button that creates an alternative view of the content you're reading online. It removes all the extra clutter, including navigation, advertising and unnecessary images. It even takes multi-page articles and turns them into one page. Clearly comes with three themes for customizing the reading experience: Newsprint, Notable and Nightowl. Freelance Toolkit: How to Get Started Video Blogging. Envato Studio is an online marketplace for freelance services focused on design and web-development.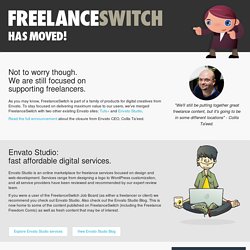 Services range from designing a logo to WordPress customization, and all service providers have been reviewed and recommended by our expert review team. If you were a user of the FreelanceSwitch Job Board (as either a freelancer or client) we recommend you check out Envato Studio. Also check out the Envato Studio Blog. Remember Everything | Evernote Corporation.
---