Timelines
Online Timelines and timeline creating tools Feb 17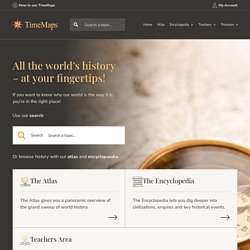 Welcome to TimeMaps TimeMaps' FREE World History Atlas is the most comprehensive history atlas available on the internet. Use our attractive maps and informative articles to access all the civilizations, nations and empires of the past!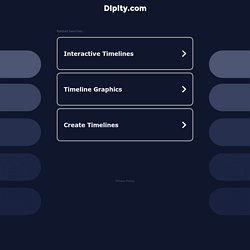 What is Dipity? Dipity is a free digital timeline website. Our mission is to organize the web's content by date and time.
Large Time Line Generator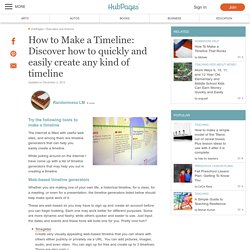 Whether you are making one of your own life, a historical timeline, for a class, for a meeting, or even for a presentation, the timeline generators listed below should help make quick work of it. These are web-based so you may have to sign up and create an account before you can begin building. Each one may work better for different purposes. Some are more dynamic and flashy, while others quicker and easier to use.
This British Library interactive timeline allows you to explore collection items chronologically, from medieval times to the present day. It includes a diverse combination of texts: those that allow glimpses of everyday life (handbills, posters, letters, diaries), remnants of political events (charters, speeches, campaign leaflets), and the writings of some of our best known historical and literary figures. Launch Timelines: Sources from History Timelines is a fantastic resource for learning about culture, politics, technology and everyday life through the ages.
Timelines: Sources from History
Interactive Learning Tool
Timeline Index - People, Periods, Places, Events...
History - Timelines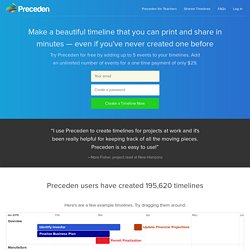 5 Things You'll Love About Preceden 1 Preceden's user friendly design makes it easy to create timelines in minutes 2 You can organize your timelines into layers to keep similar events grouped together 3 You can keep your timelines private or share them with the click of a button 4 You can save your timeline as printable PDF files and embed your timeline on other websites 5 Teachers can share their Preceden account with their students for easy use in the classroom 10 Ways People Like You Are Using Preceden