Money and Things
Over-50s MoneySaving: 50 quick tips 'n' tricks to save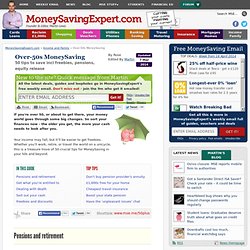 If you're over 50, or about to get there, your money world goes through some big changes. So sort your finances now - the older you get, the more your cash needs to look after you. Your income may fall, but it'll be easier to get freebies. Whether you'll work, retire, or travel the world on a unicycle, this is a treasure trove of 50 crucial tips for MoneySaving in your 50s and beyond.
Anything can fly with avios.com | Home | Avios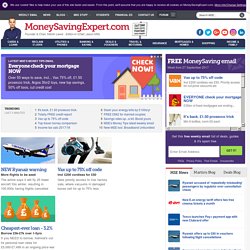 Who is Martin Lewis? Martin Lewis, Money Saving Expert, is an award-winning campaigning TV and radio presenter, newspaper columnist and best-selling author. An ultra-specialised journalist, focusing on cutting bills without cutting back, he founded MoneySavingExpert.com in 2003 for £100. It's now the UK's biggest money site, with over 13m monthly users and 7m receiving the Martin's Money Tips email – and he remains its full-time Editor-In-Chief. He's often credited as the "big gob in chief" behind campaigns to reclaim Bank Charges, PPI and Council Tax with over 10 million template letters downloaded and many £billions repaid. He's currently loudly campaigning to get financial education in schools.