Responsive web design
Si vous vous intéressez de près ou de loin au webdesign ou à l'intégration, vous n'avez pas pu échapper au dernier terme à la mode : le " responsive web design ".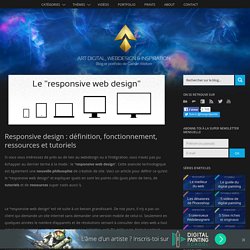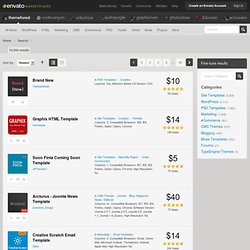 Home \ Search \
responsive design - files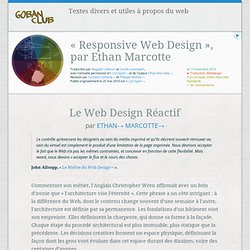 Le Web Design Réactif par ETHAN MARCOTTE Le contrôle qu'exercent les designers au sein du média imprimé et qu'ils désirent souvent retrouver au sein du virtuel est simplement le produit d'une limitation de la page imprimée. Nous devrions accepter le fait que le Web n'a pas les mêmes contraintes, et concevoir en fonction de cette flexibilité. Mais avant, nous devons « accepter le flux et le cours des choses.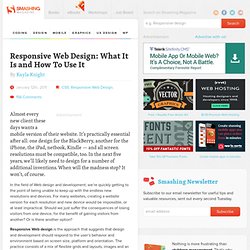 Almost every new client these days wants a mobile version of their website. It's practically essential after all: one design for the BlackBerry, another for the iPhone, the iPad, netbook, Kindle — and all screen resolutions must be compatible, too. In the next five years, we'll likely need to design for a number of additional inventions.