Chimie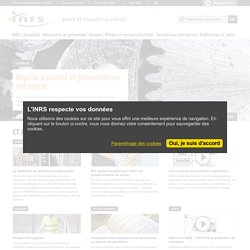 Exposition Danger(/accueil/header/actualites-evenementielles/exposition-danger-tresors-inrs-cnam-2014.html) d'affiches historiques de l'INRS (Paris, janvier à septembre 2014) Rencontres Villermé(/accueil/header/actualites-evenementielles/rencontres-villerme-2014.html) sur la santé au travail (Montpellier, mars 2014) Congrès de médecine et de santé au travail(/accueil/header/actualites-evenementielles/congres-medecine-sante-travail-2014.html) (Lille, juin 2014) Airmon 2014(/accueil/header/actualites-evenementielles/symposium-airmon-2014.html), symposium sur le contrôle de la qualité de l'air et le biomonitoring (Marseille, juin 2014) TOUTE LA LISTE(/accueil/header/actualites-evenementielles.html)
Al's notebook
Tableau périodique des éléments
St. Louis, MO - November 12, 2013 Sigma-Aldrich® Introduces Cost-Efficient, Monodisperse Porous Silica Titan™ Ultra High Performance Liquid Chromatography (UHPLC) Columns Sigma-Aldrich Corporation (NASDAQ: SIAL) today announced its Supelco® brand has released Titan UHPLC columns manufactured using the Company's new cost-efficient, patent-pending Ecoporous™ silica manufacturing process. Starting at a list price of $300, Titan columns contain the first sub-2 μm porous silica that is monodisperse and high-performance (>250,000 plates per meter), combining the advantages of solid-core and fully-porous particles.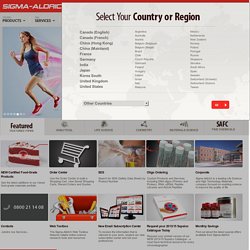 Aldrich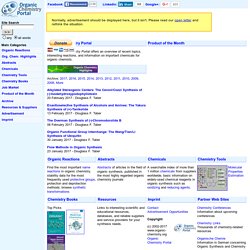 Job Offers Post a Job Manufacturing Science And Technology ChemistRoche, Clarecastle, Ireland - January, 14th
Nomenclature IUPAC
Bienvenue à la page de l'assistant IUPAC. Cette page et les suivantes sont destinées à vous aider dans la nomenclature des composés organiques. Le contenu de ces pages se base sur les principes essentiels de nomenclature organique repris dans l'édition 1979(1) des règles de la nomenclature IUPAC et dans le livre reprenant les recommandations de 1993(2). For those interested, an English page will be available soon.
chimie pour tous