News for Forward Thinking
7 Tools to Better Manage Your Social Networks - CIO.com - Busine
CIO — When you belong to several social networking sites—Facebook, LinkedIn, Twitter—(and don't we all?), keeping up with them can seem overwhelming.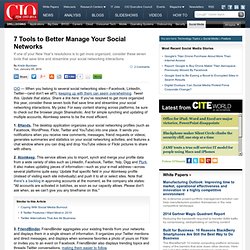 Microsoft's 2010 Task: Make the Cloud Clear - CIO.com - Business
Ellen Goodman - Boston Globe columnist - Op-Ed
Minnesota NOW Home
intro
The Miami Herald's Business Monday books columnist offers his highly subjective list of favorites. I didn't — couldn't — read every business book published during the past year, but I was still gob-smacked by the number that I did read in 2009, including a few just for fun. (Imagine that!)
Review RAP: Best biz books of 2009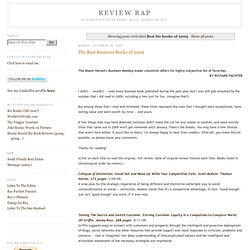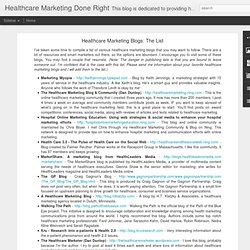 Healthcare Marketing Blogs: The List
Dan Dunlop is president of Jennings, a North Carolina-based branding and advertising agency specializing in healthcare marketing.
E.P.A. Seeks Stricter Rules to Curb Smog