Gallery
Features • Additional modules • Docu • Translations What is Gallery Assist The Gallery Assist (GA) module provides a way prepared to
Gallery Assist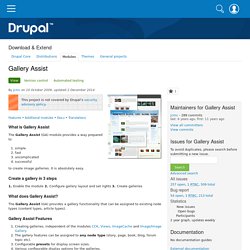 Gallery Assist ImageCache
What is Gallery Assist for the Cooliris Viewer?
Gallery Assist for Cooliris Viewer
Gallery Assist for Galleria
Gallery Assist X Formatters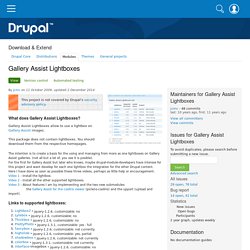 What does Gallery Assist Lightboxes?
Gallery Assist Lightboxes
Gallery Assist Views
ATTENTION!
Gallery Assist Exif
Gallery Assist Plupload
Image FUpload for Gallery Assist
Drupal 7
CCK Gallery
AD Gallery (project page)
Integration of AD Gallery ( http://coffeescripter.com/code/ad-gallery/ ) and Drupal.
A highly customizable gallery/showcase plugin for jQuery.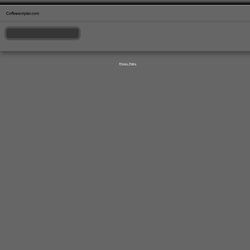 This is a slide of the integration module, view the demo here: Demo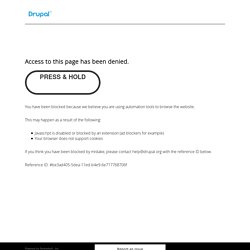 dfgallery (project page)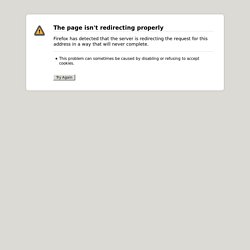 dfGallery 2.0 (homepage)
Wooo! Finally we are on dfGallery 2.0. We now commit to you that this gallery will be one of the coolest Free Flash Galleries . v1 with 200,000+ downloads was the hottest topic on our site and we hope to see a lot with this too. This is just the alpha release and we expect lots of feedback to get this to its best possible.. The reason for this gallery to be cool is not just its UI but the way it is built and architected. We have an amazing theme engine built to support custom themes with multiple skins for each.
"Album photos" is an image album module providing multi-user album features. The module development objective is to provide a comprehensive image album solution for Drupal. Version 7.x-3.x Highlights Integrates with core image styles. Uses Libraries API 2.x for SWFUpload and Jeditable . Built in support for Colorbox .
album photos
Views Gallery
This module pulls together the techniques Jeff Eaton outlined in http://www.lullabot.com/articles/photo-galleries-views-attach to automatically create a simple gallery where each gallery is a node with an embedded view of images that were assigned to that gallery. The module creates the content types, sets up the imagecache presets, creates the default gallery view that is embedded into the gallery nodes by Views Attach, and adds css to make it all look nice. This technique also works well to create individual image galleries for Organic Groups , since the gallery and image content types can be configured as group nodes.
The Node Gallery module allows you to create multimedia galleries where both the galleries and the gallery items are nodes. (as opposed to gallery items being file fields, like Media Gallery ) Drupal 7 Version Features of the Drupal 7 Version
Node Gallery
Node Gallery Display / jquery slideshows
This Module depends on the Node Gallery Module http://drupal.org/project/node_gallery . It will take over the display of the gallery landing page and show different jquery slideshows instead of the default list.
Node Gallery Taxonomy
Node Gallery Bulk Operations
Galerie
Gallery formatter
PROG Gallery