Gallery
Features • Additional modules • Docu • Translations What is Gallery Assist The Gallery Assist (GA) module provides a way prepared to simplefastuncomplicatedsuccessful
Gallery Assist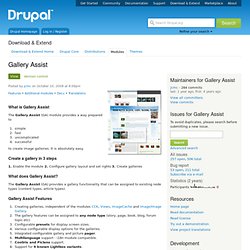 Gallery Assist ImageCache
What is Gallery Assist for the Cooliris Viewer? "Gallery Assist for the Cooliris Viewer/Plugin" is a submodule from Gallery Assist module and provides interactive slideshows (3D Wall) of images from Gallery Assist galleries using the Cooliris services and so extends the Gallery Assist module with two new points of visualization. What you need to use it? You need the module Gallery Assist You can combine with the functionalities of the module Gallery Assist ImageCache for more flexibility with preset formats and with the module Gallery Assist Lightboxes wich allow the use of some lightboxes. (highslide, prettyPhoto, fancybox, colorbox, shadowbox, litebox, lightbox2).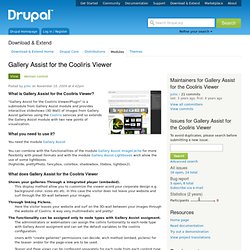 Gallery Assist for Cooliris Viewer
Gallery Assist for Galleria
Gallery Assist X Formatters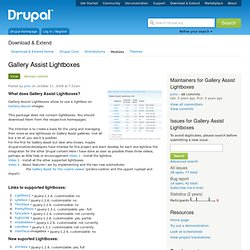 What does Gallery Assist Lightboxes? Gallery Assist Lightboxes allow to use a lightbox on Gallery Assist images. This package does not contain lightboxes. You should download them from the respective homepages. The intention is to create a basis for the using and managing from more as one lightboxes on Gallery Assist galleries.
Gallery Assist Lightboxes
Gallery Assist Views
ATTENTION! The version 1.x-dev will be not more developed or supported. What does Gallery Assist Views? The Gallery Assist Views module exposes Gallery Assist fields to the Views module. Very suitable to build own lists, blocks etc. Available fields: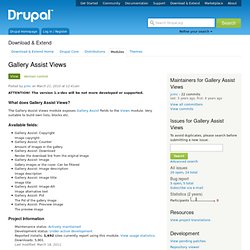 Gallery Assist Exif
Gallery Assist Plupload
Image FUpload for Gallery Assist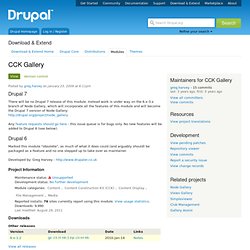 Drupal 7 There will be no Drupal 7 release of this module. Instead work is under way on the 6.x-3.x branch of Node Gallery, which will incorporate all the features of this module and will become the Drupal 7 version of Node Gallery:http://drupal.org/project/node_gallery Any feature requests should go here - this issue queue is for bugs only.
CCK Gallery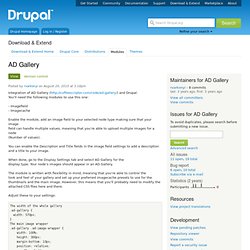 AD Gallery (project page)
Integration of AD Gallery (http://coffeescripter.com/code/ad-gallery/) and Drupal. You'll need the following modules to use this one: - Imagefield - Imagecache Enable the module, add an image field to your selected node type making sure that your image field can handle multiple values, meaning that you're able to upload multiple images for a node (Number of values). You can enable the Description and Title fields in the image field settings to add a description and a title to your image.
This is a slide of the integration module, view the demo here: Demo Dfgallery-2: http://www.dezinerfolio.com/dfgallery-2/free-flash-gallery Module provides two functions for the call: dfgallery_json, dfgallery_html.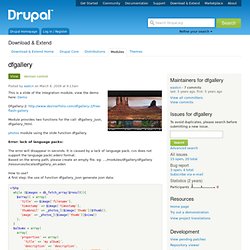 dfgallery (project page)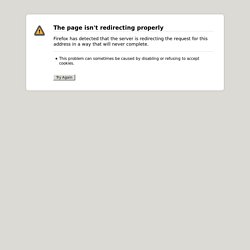 Wooo! Finally we are on dfGallery 2.0. We now commit to you that this gallery will be one of the coolest Free Flash Galleries. v1 with 200,000+ downloads was the hottest topic on our site and we hope to see a lot with this too. This is just the alpha release and we expect lots of feedback to get this to its best possible.. The reason for this gallery to be cool is not just its UI but the way it is built and architected. We have an amazing theme engine built to support custom themes with multiple skins for each.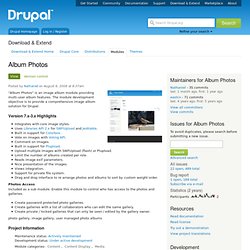 "Album Photos" is an image album module providing multi-user album features. The module development objective is to provide a comprehensive image album solution for Drupal. Version 7.x-3.x Highlights
album photos
Views Gallery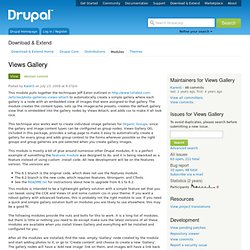 This module pulls together the techniques Jeff Eaton outlined in http://www.lullabot.com/articles/photo-galleries-views-attach to automatically create a simple gallery where each gallery is a node with an embedded view of images that were assigned to that gallery. The module creates the content types, sets up the imagecache presets, creates the default gallery view that is embedded into the gallery nodes by Views Attach, and adds css to make it all look nice. This technique also works well to create individual image galleries for Organic Groups, since the gallery and image content types can be configured as group nodes. Views Gallery OG, included in this package, provides a setup page to make it easy to automatically create a gallery for every group and adds group context to the forms wherever possible so the right groups and group galleries are pre-selected when you create gallery images. This module is mostly a bit of glue around numerous other Drupal modules.
The Node Gallery module allows you to create multimedia galleries where both the galleries and the gallery items are nodes. (as opposed to gallery items being file fields, like Media Gallery) Drupal 7 Version Features of the Drupal 7 Version Tightly integrates with Views module for the retrieval and display of images and galleries, allowing easy customization of design and logic.
Node Gallery
Node Gallery Display / jquery slideshows
This Module depends on the Node Gallery Module http://drupal.org/project/node_gallery. It will take over the display of the gallery landing page and show different jquery slideshows instead of the default list. DEPENDENCIES -------- Node Gallery http://drupal.org/project/node_gallery FEATURES -------- At the moment it supports the Ad Gallery, Easy Slider and the Galleriffic Photo Gallery. It gives you a Tab on the User Account Page, user/%uid/galleries. Provides a block for random images.
Overview Node Gallery Taxonomy is a module designed to work with Node Gallery by providing one very specific feature: the cascading of taxonomy from a gallery node down to the image nodes upon modification. Features Makes use of batch API, so it's safe to use even if your gallery has thousands of image nodes in it.Uses some logic to determine whether or not the taxonomy changed on the gallery or not, and it won't cascade if it didn't change. Example: if you change the title of your gallery but don't touch the taxonomy on it, this module won't unnecessarily re-copy the taxonomy to each image node.Is configurable on a per-(node-gallery)relationship basis.Provides a button to do a one-time cascade from all galleries in a relationship to all images. Requirements
Node Gallery Taxonomy
Node Gallery Bulk Operations
Node Gallery Bulk Operations extends the functionality of Node Gallery by providing a Views Bulk Operations integration. It does this by providing a default view that you can customize, and adds a "Bulk Operations" tab on gallery nodes when being viewed by someone with rights to edit image nodes. It uses batch API, so it will work on galleries with thousands of images without additional RAM. Since it's customizable, you can set it up to manipulate whatever Views Bulk Operations can find, but here's what you can do out of the box:
The Galerie module provides (hopefuly) easy to use and clean galleries based on an API/submodules model. galerie itself provides a "galerie" node type and manages the display of galleries (classic thumbnails and large images view, and slideshow mode) while submodules retrieve content from different sources: local files, Flickr or Tumblr for now. Available sources galerie_directory
Galerie
PROG Gallery