.webdesign
The Whys And The Hows Of Textures In Web Design - Smashing Magazine
Advertisement Texture is becoming integral to design.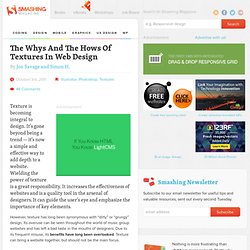 I know what you're thinking. "Did he just say 16 pixels? For body copy?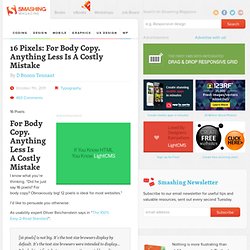 by Oliver Reichenstein Most websites are crammed with small text that's a pain to read. Why? There is no reason for squeezing so much information onto the screen.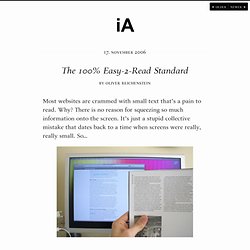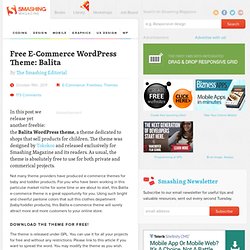 Advertisement In this post we release yet another freebie: the Balita WordPress theme, a theme dedicated to shops that sell products for children.
Free E-Commerce WordPress Theme: Balita - Smashing Magazine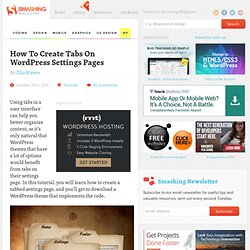 Advertisement
How to Create Tabs in WordPress Settings Pages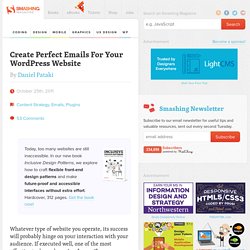 Advertisement Whatever type of website you operate, its success will probably hinge on your interaction with your audience. If executed well, one of the most effective tools can be a simple email.
Create Perfect Emails For Your WordPress Website - Smashing WordPress
With a recently estimated over 20 million websites currently using jQuery it is essential to know what jQuery plugins there are out there in order to stay with the web design trend.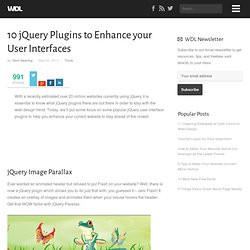 10 jQuery Plugins to Enhance your User Interfaces | Tools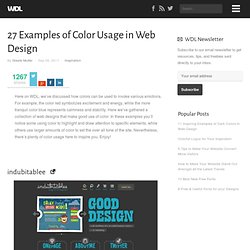 27 Examples of Color Usage in Web Design
Here on WDL, we've discussed how colors can be used to invoke various emotions. For example, the color red symbolizes excitement and energy, while the more tranquil color blue represents calmness and stability. Here we've gathered a collection of web designs that make good use of color.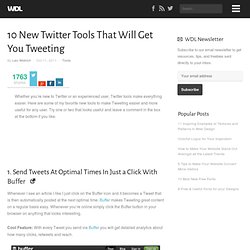 10 New Twitter Tools That Will Get You Tweeting | Tools
Whether you're new to Twitter or an experienced user, Twitter tools make everything easier.
While both languages for HTML5 and CSS3 aren't fully complete yet, taking the time time to familiarize yourself with some of the pointers in this post can really help you achieve that clean look and feel for your site. Let's take a deeper look at them.
HTML5 & CSS3: Take Your Design to Another Level | Tips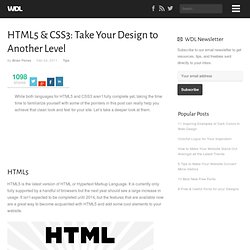 Home / CSS3 Previews / Border-radius: create rounded corners with CSS!
Finding the right typeface or font for a design can be a tricky process. So it's good to have a nice selection of fonts at your disposal.