Philosophical
88 Important Truths I've Learned About Life | Raptitude.com - StumbleUpon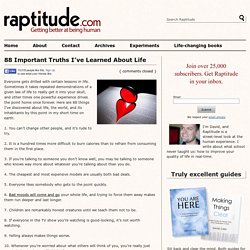 Everyone gets drilled with certain lessons in life. Sometimes it takes repeated demonstrations of a given law of life to really get it into your skull, and other times one powerful experience drives the point home once forever. Here are 88 things I've discovered about life, the world, and its inhabitants by this point in my short time on earth. 1. You can't change other people, and it's rude to try. 2.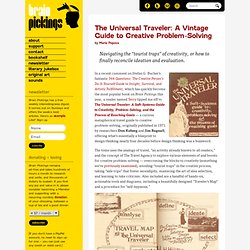 by Maria Popova
The Universal Traveler: A Vintage Guide to Creative Problem-Solving
Philosophy Research Base
Western Philosophy
Humans are funny when it comes to technology. We're eager to adopt new technologies when the difference is trivial, like camping out for days to buy the new iPhone when we still haven't figured out the old one.
5 Bad Ideas Humanity Is Sticking With Out of Habit