Pencil case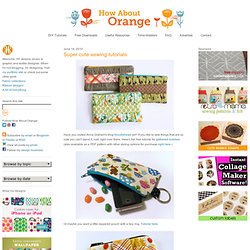 Have you visited Anna Graham's blog Noodlehead yet? If you like to sew things that are so cute you can't stand it, rush right over there. Here's her free tutorial for gathered clutches (also available as a PDF pattern with other styling options for purchase right here .)
Notebook Pencil Holder
As mentioned in a previous post, I'm in the middle of making some gifts for family and god-children.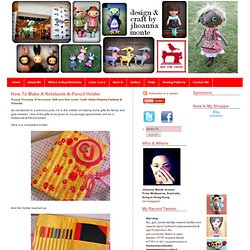 Trousse à crayons
TROUSSE EN TISSU Difficulté : Faible - Temps : 2h de confection - 2h pour appliqués & Broderie Avant d'utiliser les données de ce blog, merci de lire les conditions d'utilisation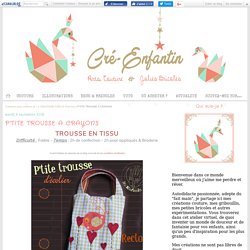 Material Oberstoff, Innenstoff & Volumenvlies 36cm lang, 20cm hoch (plus Nahtzugaben, sind hier NICHT enthalten). 2x ca. 30cm Satinband Stoffstreifen, am besten vom Innenstoff, 36cm lang, ca. 10-15cm hoch.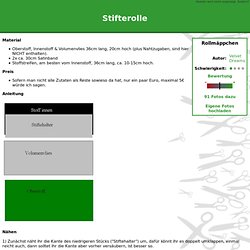 Stifterolle