Technology
google-search-infographic.gif 800×8,848 pixels
Last night, Android engineer Dianne Hackborn published a blog entry detailing some of the hurdles her platform faces in working its way toward the lofty goal of a completely lag-free UI. However, according to former Android team intern Andrew Munn, Hackborn's essay fails to address the fundamental cause of Android's nigh-constant visual and touch-tracking hiccups. Munn's example is illuminating, his frustration palpable: Anybody who's used a Nexus S knows it slows down in all but the simplest of ListViews.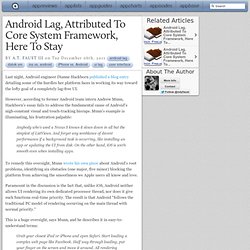 Android Lag, Attributed To Core System Framework, Here To Stay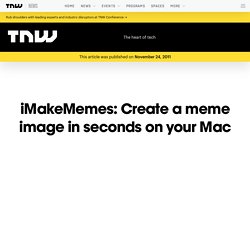 iMakeMemes: Memes on Your Mac
If you can't get through the day without a Business Cat, a Foul Bachelor Frog or an Excited Kitten, this app is for you.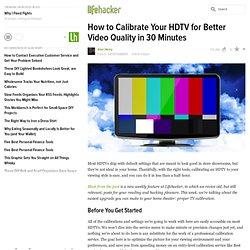 Most HDTVs ship with default settings that are meant to look good in store showrooms, but more often than not, the default presets don't take into account how the TV will look in your home, how far away from it you'll sit, or what the normal lighting in your room will be like when you fire up a new movie or watch the big game. The result: A less-than-perfect picture from the device you spent hundreds of dollars on and spend hours in front of. Thankfully, with the right tools calibrating an HDTV to your viewing style is easy, and you can do it in less than a half-hour. Before You Get Started All of the calibrations and settings we're going to work with here are easily accessible on most HDTVs.
How to Calibrate Your HDTV and Boost Your Video Quality in 30 Minutes or Less
Astronomy Forums | Telescope Forums & Reviews | Astronomy Community