Occupy Wall Street
» *UPDATED* #OccupyWallStreet: The Rap Sheet, So Far - Big Government. Now Playing On Breitbart TV Featured Contributors The shootings at a Jewish community center in suburban Kansas City have now been officially deemed a hate crime, officials said on Monday. by Warner Todd Huston 14 Apr 2014 4 A shortage of whitefish in the Great Lakes region resulting partly from the winter deep freeze is coming at an inconvenient time for Jewish families: the Passover holiday, when demand is high because it's a key ingredient in a traditional recipe. from AP 14 Apr 2014 4 California State Senator Leland Yee, who has been charged with wire fraud and conspiring to import firearms, may be facing new charges from the federal government. by William Bigelow 14 Apr 2014 89 Arab American Institute President and Democrat strategist James Zogby has a warning for the Democrat Party.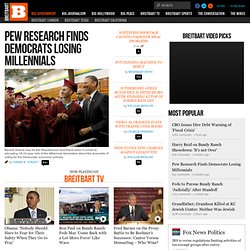 Wall Street protests: liberal cable's tea party moment? - Keach Hagey. The two cable networks battling each other for the liberal mantle finally have a movement they can embrace with the kind of fervor Fox News reserved for the tea party: Occupy Wall Street.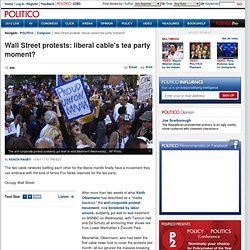 Continue Reading. Protests And Power: Should Liberals Support Occupy Wall Street? How should liberals feel about Occupy Wall Street?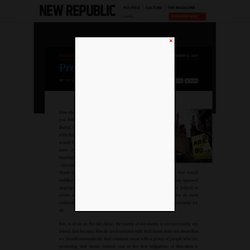 If you follow politics and you think of yourself as a liberal, then you have undoubtedly been grappling with that question in recent weeks. At first blush, it would be difficult not to cheer the protesters who have descended on lower Manhattan—and are massing in other cities across the United States—because they have chosen a deserving target. Wall Street should be protested. Its resistance to needed regulations that would stabilize the U.S. economy is shameful.
---