OSGEO
Get flash to fully experience Pearltrees
Vous ne le saviez peut-être pas car malheureusement aucun journal n'en a parlé, mais en ce beau mois d'Août, pendant que vous étiez en train de bronzer sur la plage, la France s'est agrandie ! Oui bon pas en vrai évidemment, mais sur OpenStreetMap. Suite à une randonnée dans les Pyrénées, j'ai entrepris de corriger la frontière entre la France et l'Andorre qui était vraiment très mal positionnée. Le but de ce billet n'est pas de vanter les mérites de mon fantastique travail, mais d'expliquer comment je m'y suis pris, des fois que ça puisse servir à d'autres qui souhaiteraient corriger une frontière sur une zone similaire. Tout d'abord je dois bien vous avouez que j'ai plutôt une bonne connaissance de la zone concernée, acquise en quelques années suite à de nombreuses randonnées.
Not what you were looking for? Geofabrik is a consulting and software development firm based in Karlsruhe, Germany specializing in OpenStreetMap services. We're happy to help you with data preparation, processing, server setup and the like. Check out our web site and contact us if we can be of service. Nicht das Richtige dabei? Die Geofabrik ist ein auf OpenStreetMap spezialisiertes Beratungs- und Softwareentwicklungsunternehmen in Karlsruhe.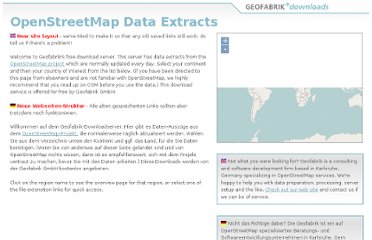 Blue Marble Geographics Overview Features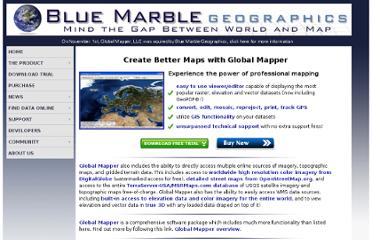 OGC(R) standards are technical documents that detail interfaces or encodings. Software developers use these documents to build open interfaces and encodings into their products and services. These standards are the main "products" of the Open Geospatial Consortium and have been developed by the membership to address specific interoperability challenges. Ideally, when OGC standards are implemented in products or online services by two different software engineers working independently, the resulting components plug and play, that is, they work together without further debugging.